It didn't take long for Perez Hilton to get back to his old tricks when he returned to the 'Celebrity Big Brother' house in Wednesday night's show, chasing Katie Hopkins around the kitchen.
MORE 'CBB':
When Perez surprised his housemates with his return, he was greeted with some bad news from Emma Willis, who informed him that 'CBB' viewers had voted for him to face every eviction for the rest of the series.
This was news to Perez's ears, after he claimed that he was desperate to leave the house, but when Katie intervened and said she trusted the public's decision, he appeared to have a change of heart.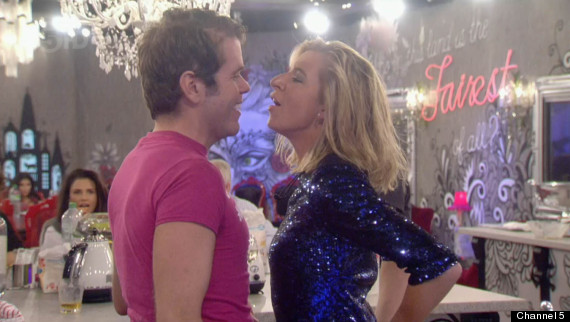 It's business as usual in the 'CBB' house
"I don't give a s*** about the British public," he angrily told her, before they squared up and he attempted to kiss and lick her face, resulting in him chasing her around the kitchen.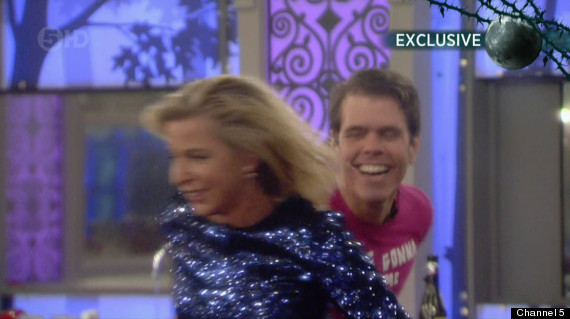 Katie bolts it (as you would...)
After the bizarre chase around the house, Katie then insisted that Perez apologise for his comment, which he did, going on to ask him to say sorry for goading Alexander O'Neal out of the house by taunting him.
Perez told the group: "I'm sorry for the way I reacted to the hate I was getting", but that wasn't enough for Kavana, who demanded he specifically mention Alexander in his apology, leading to - you guessed it! - another row.
When will this lot have a day off?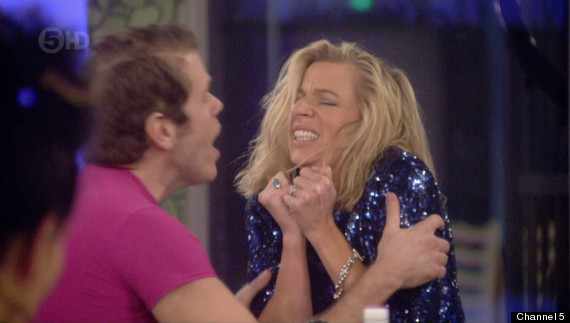 Katie Hopkins
Perez's return to the house followed Patsy Kensit's eviction, after she became the third housemate to be voted out by the British public on Tuesday night.
LIKE US ON FACEBOOK | FOLLOW US ON TWITTER