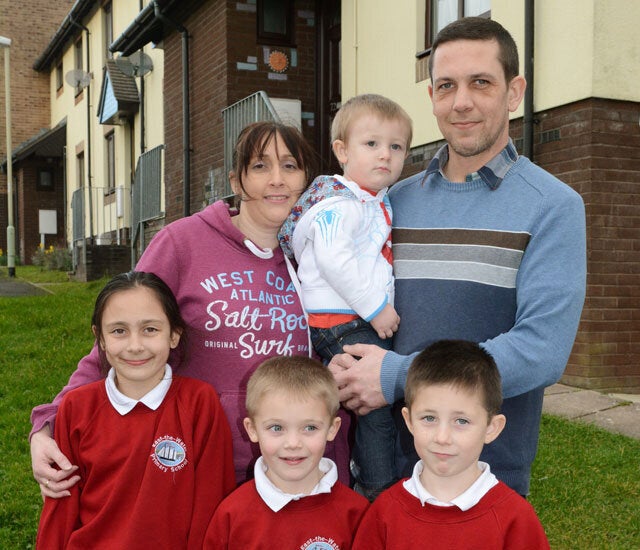 A family who went on a £10 holiday during term time have been fined £369 for taking their kids out of school without permission.
Simon and Karen Richardson collected vouchers from The Sun newspaper so they could afford to take their four children on holiday to Perranporth, Cornwall.
They gambled that they'd only be fined £60 – far less than the cost of a holiday – so they took their children, Jodie-Ann, nine, Aiden, six, Alex, seven, and two-year-old Liam, for a five-day break.
But when they returned, both parents were fined for taking each of their three school age kids out of East-the-Water Community Primary School in Bideford, Devon, during term time – a total of £369.
Karen, 35, told her local paper: "I think it's appalling. The school has got it so wrong. We are both working parents and we don't get much family time and we simply can't afford to go away during the school holidays.
"If we had known it was going to cost us this much, we would never have gone."
The family have been told the fine must be paid within 28 days or it will be doubled. If that is not paid they could face a fine up to £2,500 and three months in prison.
Karen said: "I am concerned that we won't be able to pay the fine and worried that any court action could jeopardise my husband's job as an electrician visiting local schools."
Devon County Council is standing by its decision. Its policy states that leaves of absence during term time can only be granted by the headteacher and is only allowed in exceptional circumstances - which do not include trying to avoid expensive holidays.
A spokesman said: "If the school refuses your request and the child is taken out of school, this will be recorded as an unauthorised absence and this may make you liable to a penalty notice for each child, payable by each parent or carer."