The lines between ridiculous cars that only exist in video games and real life is growing increasingly blurred.
Last week we had Ford launching its new ultra-made GT as a video game exclusive, as well as an actual physical object.
This car is ridiculous. First, just look at it.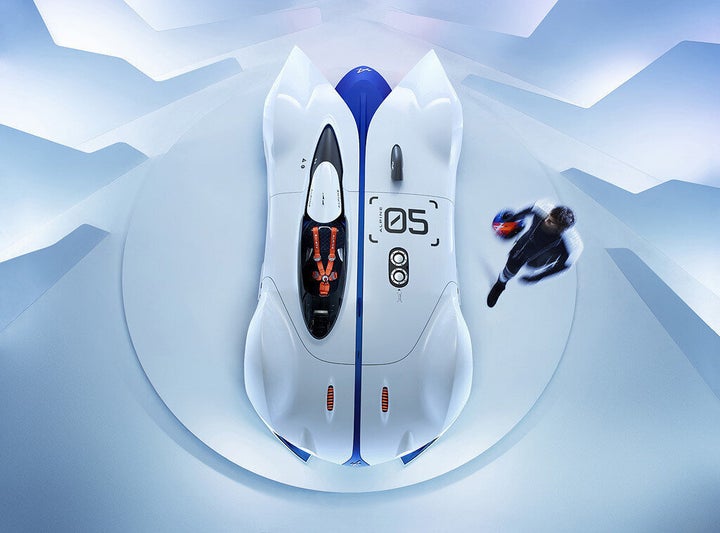 Second, let us tell you this car only weighs 900kg, is capable of driving up to 199MPH on a 450-horsepower engine, and is outfitted with an amazing set of 'Air Brakes'.
So… is it real or not? Well kinda. It is a virtual-only car, but the scale model is real - and some of the tech inside it will make it into the next Renault Alpine.
"It's a genuine sports car which combines the passion for cars with enjoyment behind the wheel," said Victor Sfiazof, who designed it.
"There are numerous references to the past, present and future. The idea of a barquette stemmed from the Alpine A450's involvement in the Le Mans 24 Hours, but the front end takes its inspiration from the A110, while the vertical fins at the rear recall the A210 and A220 and make a real contribution to the car's styling."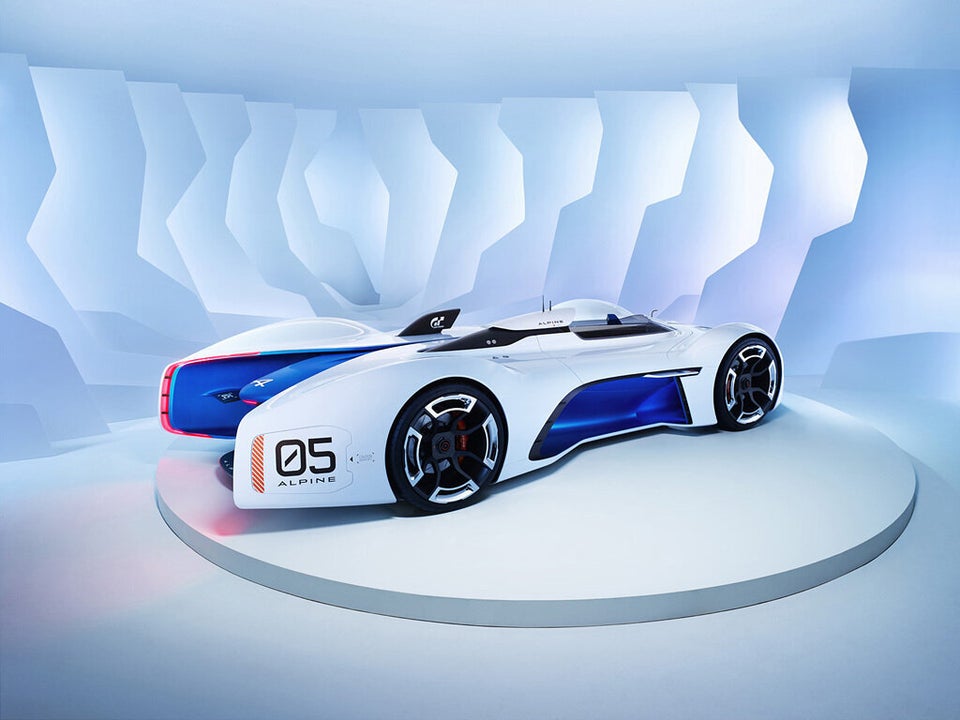 Renault Alpine Vision Gran Turismo
Reanult's engineers say that there is actually value in designing a car for a video game.
Terry Baillon, a simulation and chassis development engineer, said:
"In my opinion, there is a bright future for this sort of collaboration. If we correlate the information we glean from both Gran Turismo and the real vehicle, further developments will become possible. Our objective is to offer a car whose dynamics match those that we initially defined. If everything is modeled perfectly, we can even continue to work on the car and compare it to other models, so that we can see where we stand!"
Personally we'd just be happy if they could find a way to make the best feature of the video game version - that it's a free download, starting in March - a feature of real life too. But we may be waiting a while for that one.