Katie Hopkins has admitted that she's fed up of the constant x-rated talk in the 'Celebrity Big Brother' house.
You and us both, Katie. You and us both.
MORE 'CBB':
During Sunday night's episode, Katie revealed that she was finding it difficult to hold a conversation with the remaining 'CBB' housemates, because they talked about their sex lives in such graphic detail.
Confiding in Michelle Visage, Katie said: "I can honestly say I've had enough of people talking about their sex lives.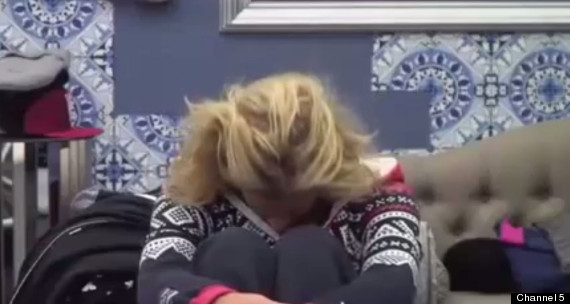 Katie is fed up
"The whole 'talking about men relentlessly'... I don't think I'm very good at it," she continued. "I didn't realise that people in life at 36 years old are still talking about that stuff. I guess because I'm surrounded by girlfriends that are all married."
Of course, this would be a lot more believable had Katie not delighted in telling her housemates about a former conquest's unusual choice of underwear less than 24 hours earlier, gleefully recanting: "He was wearing a pair of tight Lycra pants that went up over one shoulder... like a mankini!"
Her outburst came after Katie Price treated her fellow contestants to another explicit tale from the vault, after catching an unnamed ex in bed with another woman.
The former glamour model told the group: "I said to her, 'As for you, you slut. He f***ed my p***y this morning, so enjoy the taste of my p***y.'"
Poetry in motion.
Over the course of her time in the 'CBB' house, Pricey has spoken in detail about her sex life, including the unorthodox tastes of her ex-husband, Alex Reid.
She's previously admitted that she's worried about how the public will receive her when the series ends, because she's been so candid about her past relationships.
LIKE US ON FACEBOOK | FOLLOW US ON TWITTER