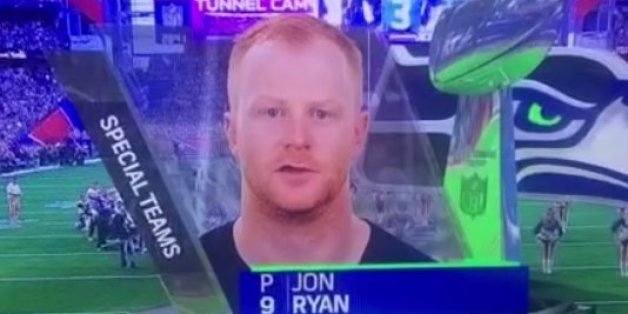 Vine
Seattle Seahawks player Jon Ryan announced to the 110 million people watching the Super Bowl on Sunday he went to the University of Vagina.
Yep, that really happened.
The amusing faux pas was spotted by eagle eyed Shaun Morash, a CBS employee.
Jon Ryan introduced himself from the University of Vagina. I rewound 3 times to confirm, and yes he did

— Shaun Morash (@MrazCBS) February 1, 2015
Turns out Ryan actually attends the University of Regina, to the disappointment of us all. Meh, details shmeetails.