When it comes to our favourite foods, there's nothing quite as tantalising for our taste buds as a delicious Asian dish that's packed with tons of flavours and gorgeously vibrant colours.
So it's no surprise that Chinese stir fry is the most frequently cooked foreign meal in the UK, according to a 2012 survey from The Food Network UK, with one in five Brits whipping it up at least once a week.
And stir-fry, which you can embellish with a variety of proteins (chicken, beef, prawns, tofu) and vegetables not only appeals because of its taste, but also its convenience to prepare.
Delicious as a stir fry is, you can add many more Chinese, Thai and Japanese-influenced recipes to your dining table each week that are healthy, easy and quick to prepare (and that use ingredients you already have in your kitchen cupboard) to create healthy and utterly delicious meals for every member of the family.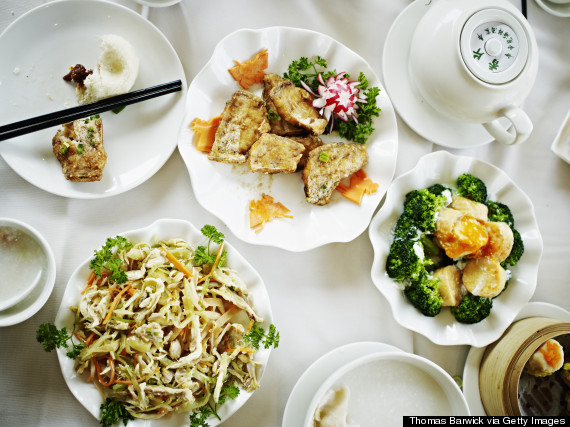 SEE ALSO:
One easy way to add a punch to mid-week meals? Try an exciting new flavour like peanut satay or black bean sauce, which gives the perfect kick to a beef and noodle stir fry and is a popular ingredient in Southern Chinese cooking (the fermented black bean is made from soya beans that have been dried and salted and turn black during the fermentation process).
If you're looking for the perfect comfort food during the cold winter months, wonton soup does the trick every time - the delicious broth is filled with pork and prawn dumplings, which can be boiled or fried. If you're not feeling like a master chef, you can always simplify things with store-bought dumplings.
And the next time you have a dinner party, impress your guests with a homemade Peking duck - a Beijing-originated favourite that's been a menu staple since the days of the Imperial Court. Check out this recipe from Ching-He Huang for proof that it's not as daunting to prepare as it might sound - just don't forget the pancakes.