A producer on 'EastEnders' says he would rather quit his job than cave into pressure to bring in more characters of an ethnic minority.
Dominic Treadwell-Collins, who is widely credited with helping turn around the show's fortunes, has defended the soap after the BBC Trust branded it 'too white'.
Last year, BBC Trust Vice Chair, Diane Coyle accused the soap of being 'twice as white' as London's real East End and was not an authentic portrayal of modern Britain.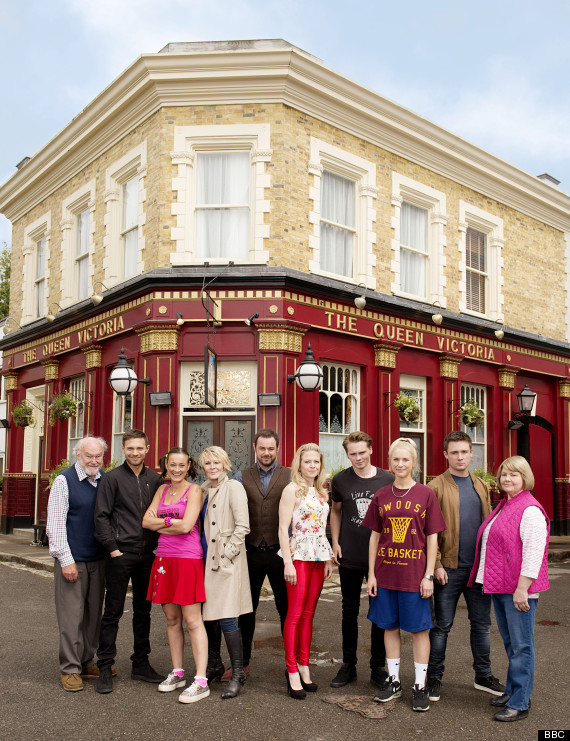 The all-white Carter family were introduced to 'EastEnders' in 2013
She told the Telegraph: "Earlier this year, our Audience Council for England gave a presentation to the Trust which compared the population of Walthamstow in East London with Walford – the fictional home of EastEnders.
"The cast of EastEnders is one of the most diverse on British television. So it was interesting to see that even so it differs from the real East End population."
But Dominic Treadwell-Collins has now responded to her comments, saying: "When someone starts imposing editorial decisions, we fight back. We know what we're doing. The day I start box-ticking is the day I leave."
He told Radio Times the introduction of the white working-class Carter family in 2013, was based on his parents.
He said: "The Carters are my family, my father was an Irish immigrant named Michael, my mother a hairdresser from Kilburn, named Linda. So – Mick and Linda Carter."
The Carter's arrival in Albert Square has helped turn around the show's ratings.
BBC director general Tony Hall has pledged to ensure that 15% of on air staff at the Beeb will be black, Asian or "minority ethnic" by 2017.
LIKE US ON FACEBOOK | FOLLOW US ON TWITTER