Calum Best finally lost his cool with Perez Hilton in the 'Celebrity Big Brother' house, calling the celebrity blogger every name under the sun in a furious rant.
MORE 'CBB':
He was pushed to breaking point after Perez accused him of having a game plan to keep out of trouble (which there's been plenty of this series) throughout his time in the 'CBB' house, eventually telling him: "I don't even like you, I just live with you."
Following this, Calum clearly saw red and began angrily shouting at Perez, telling him: "Shut the f**k up you f**king power tripper... you're a piece of s**t and nobody likes you! Don't bother talking to me for the rest of the time, you c**!"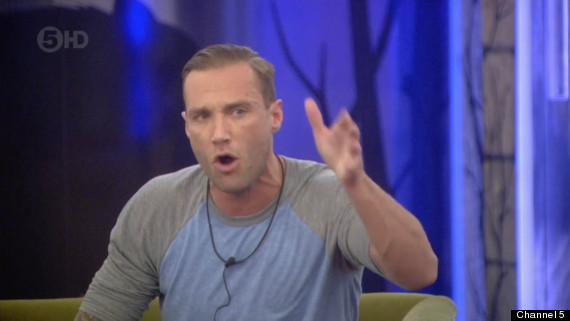 Calum Best
He also told him that "nobody in this country likes you", and branded him a "dickhead" and a "wankstain", an insult imaginative enough that by the end of the episode, #wankstain was trending on Twitter.
Clearly not hoping to gain any new friends, Perez then vowed to follow Calum into the bedroom purely with the intention of getting a rise out of him, which Michelle Visage warned him was a bad idea.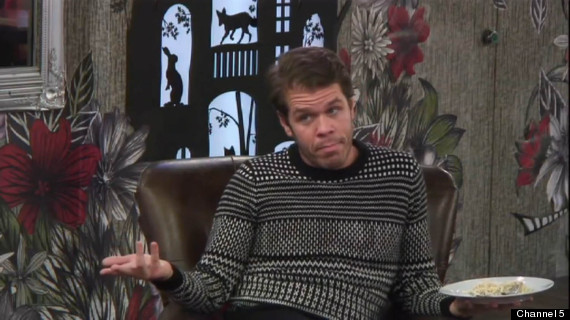 Perez goads Calum while enjoying some spaghetti
Rather than heeding her advice, though, Perez had some choice words for her too, telling her: "You're not the spokesperson for the LGBT community, by the way. As an LGBT person, you're not a representative of me or for me."
Wow… what a relevant argument that was, Perez. Well done.
With just days until the 'CBB' live final on Friday night, where the winner will be crowned, two housemates will be falling at the final hurdle and leaving the show in a surprise double-elimination on Wednesday night.
LIKE US ON FACEBOOK | FOLLOW US ON TWITTER