Kelly Brook has parted ways with fashion retailer New Look, according to reports.
SEE MORE:
Despite only being a third of the way through a three-year contract with the high-street clothing chain, The Sun have reported that Kelly has now been axed from the lucrative deal.
However, there seems to be some confusion over who or what was responsible for the end of the partnership, with a friend of Kelly's claiming it was her decision to walk away from the deal.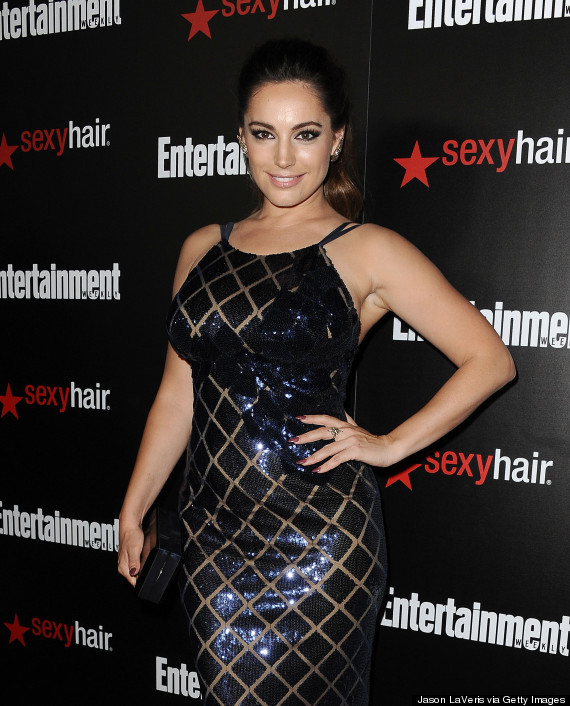 Kelly Brook
Her friend told The Sun that she had chosen to focus on her acting career, which is gathering steam in the States thanks to her role in new sitcom 'One Big Happy', meaning she didn't have time for her work with New Look.
"The reality is that Kelly's an actress now. She's filming 'One Big Happy' - a major new American comedy that could make her a superstar over there pretty fast.
"The [sitcom] producers weren't keen for her to be tied up in a whole load of endorsement deals, because they want her focused on the part and her to stay in Hollywood for as much of the time as possible."
Kelly's range of lingerie and swimwear is currently still available in New Look stores.
'One Big Happy' sees Kelly in one of the leading roles as Prudence, a "free-spirited" English nanny who marries a man she barely knows, despite the fact he's having a baby with his lesbian roommate.
It hits screens in America next month.
LIKE US ON FACEBOOK | FOLLOW US ON TWITTER