NEW YORK -- Pope Francis will address a joint meeting of the US House and Senate on September 24, becoming the first pontiff to do so, House Speaker John Boehner said on Thursday.
"We're humbled that the Holy Father has accepted our invitation and certainly look forward to receiving his message on behalf of the American people," Boehner told reporters. Boehner is Catholic and extended the invitation for the pope to speak to lawmakers.
During his planned trip next Autumn, Francis is also expected to visit the White House as well as speak at the United Nations in New York and participate in a massive Catholic rally for families in Philadelphia. It will be his first visit to the United States in a papacy that began two years ago.
"In a time of global upheaval, the Holy Father's message of compassion and human dignity has moved people of all faiths and backgrounds," Boehner said in a written statement released as he spoke to reporters. "His teachings, prayers, and very example bring us back to the blessings of simple things and our obligations to one another."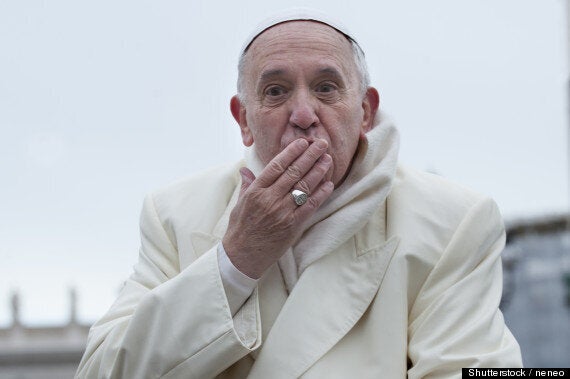 Pope Francis on the popemobile send kiss to faithful in St. Peter's Square, Vatican City, Rome, November 27, 2013
The populist support that forms the base of the speaker's party might not be so generous. In a statement released by the Vatican in November 2013, the Pontiff rounded on capitalism and the long-debunked tenets of economic trickle-down theory, which remains sacrosanct to the business and donor class of the Republican hierarchy.
Within his Evangelii Gaudium, Francis wrote: "Today everything comes under the laws of competition and the survival of the fittest, where the powerful feed upon the powerless. As a consequence, masses of people find themselves excluded and marginalised... some people continue to defend trickle-down theories which assume that economic growth, encouraged by a free market, will inevitably succeed in bringing about greater justice and inclusiveness in the world."
He added: "This opinion, which has never been confirmed by the facts, expresses a crude and naïve trust in the goodness of those wielding economic power and in the sacralized workings of the prevailing economic system."
The Pope went on to chastise "our relationship with money", the earnings of "a minority [that] are growing exponentially", and even the "imbalance" of the capitalist ideology, which "defend[s] the absolute autonomy of the marketplace and financial speculation".