Stephen Fry has opened up about his recent marriage to Elliott Spencer, admitting that he feels surprised by how happy he is since tying the knot.
The 'QI' presenter got hitched in January and, since then, he's been enjoying married life.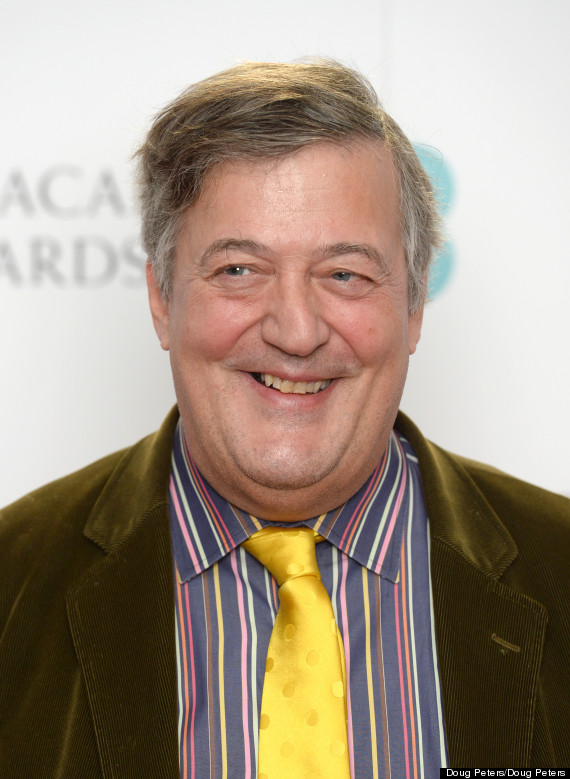 Stephen Fry
Now, Stephen has revealed that feels constantly surprised by the joy his relationship status brings, stating: "Why should one be so happy just because there was a fifteen minute ceremony, a swapping of rings, a little form?
"Why should that make one so dizzyingly happy?"
The broadcaster adds that he never imagined being able to get hitched.
"Part of it is a disbelief that this could ever have happened to me, to two men," he admits. "The country I grew up in is a very different one, so there's that to celebrate too.
"[We should also] thank the pioneering campaigning work of generations of people, from the early homosexual equality campaigners, to gay liberation, and Stonewall, all the way up to modern parliamentarians."
Stephen and Elliott's low-key ceremony took place in Norfolk on 17 January and, in the weeks since, Stephen has shared a number of wedding snaps on Twitter.
More recently, Stephen hit headlines when he delivered a stunning rebuke to an interviewer, who asked him what he would say if he came face-to-face with God.
Watch Stephen's response below…
LIKE US ON FACEBOOK | FOLLOW US ON TWITTER