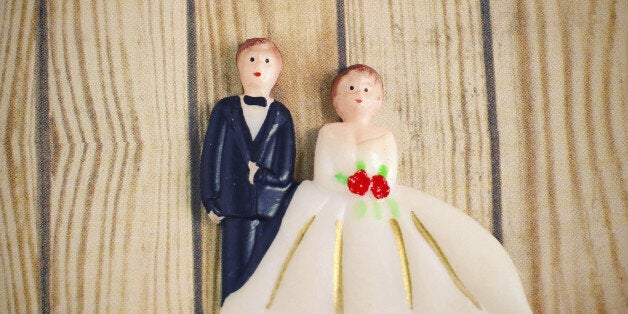 In a world saturated with dating apps and websites, it seems there's never been an easier time to meet 'The One' online.
But, instead of swiping left and right, these couples took online dating to new heights, by meeting the love of their life through Instagram.
We've rounded up five adorable couples who met through Instagram, whether through a hashtag, liking each other's posts or "insta-flirting" in comments.
And, in true Instagram style, they've continued to document their relationships, proposals, weddings and growing families on Instagram.
US-based couple Bethany Olson and Cory Staudacher met after Bethany started following Cory on Instagram, both of them being photographers.
A chance meeting at a music festival in Seattle led to further exchanges. Two years later, Cory organised a road trip for the pair to La Push, where they had their first date.
He set up an amazing proposal, capturing it all on video and the couple shared the happy moment on Instagram.
The plan to marry next year and will invite many of their mutual friends – who they admit they also met on Instagram.
Andrew Dearling, from London, and Nicole Drummond, from Nashville, met in August 2012 after Andrew liked one of Nicole's Instagram photos.
The two began to exchange private messages and spent hours on Facetime. Three months later they finally met in person and, after their second meeting, Andrew knew Nicole was the one.
He proposed when he visited her in Tennessee in September 2013. The pair moved to New York (Nicole was starting a new job, and Andrew followed later from London) and were married the following year on 25th September 2014... and the rest is history.
Courtney Dahl and her now-husband Jared Dahl met on Instagram after exchaning some flirty but harmless "likes".
Jared left a comment on one of Courtney's photos, saying he had an "insta-crush" on her, to which Courtney replied: "That makes two of us. i'm insta-blushing :)"
The two got married in 2012 and welcome their first son in January 2014.
Beulah A Ekkelenkamp and Alex Ekkelenkamp met when they were both participants in the same Instagram contest.
Beulah took notice after Alex became one of the many contestants to follow her on Instagram and, upon learning Alex was also a photographer, reached out to him via email.
The two were soon exchanging dozens of emails a day, then texting, and a few short months later, Alex flew from Alberta, Canada, to Melbourne, Florida, where Beulah lived. It was love at first sight for the snap-happy couple, and less than a year later, Alex proposed on top of a snowcapped mountain in Calgary.
Robin Coe and Matthew Fleming met online in winter 2011 when Matthew, who was living in San Francisco, started liking the many wintry photos Toronto-based Robin was posting to her account.
But the story of their first real-life meeting a few months later is a little more awkward. In fact, when Robin went to pick up Matthew at the airport, she was so shy she couldn't even make direct eye contact with him until they got back to her place.
But it didn't take long for the two to feel right at home with one another — they tied the knot in May 2013.