A video gamer had his house raided by armed police as 60,000 people watched on the internet.
Joshua Peters, who uses the name Koopatroopa787 on Twitch, makes a living live-streaming his sessions of Clash of Clans and Runescape Online.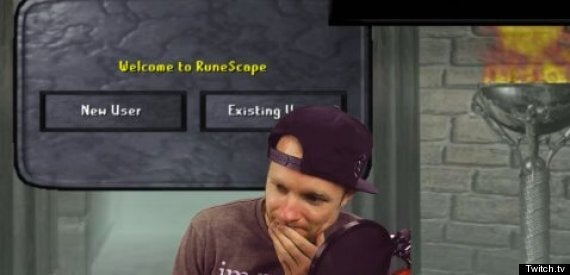 Known as "swatting", the practice is an intense form of trolling, of which reports are increasingly common among live-streamers.
The hoaxer usually calls in a fake report of a hostage situation, in this case with added fake gunshots for realism.
Peters didn't hear the police at first because he was wearing noise canceling headphones, but it is possible to see the moment on the live stream when he realises with horror what is happening.
He returns after about 15 minutes, visibly shaken.
"I had police point a gun at my little brothers because of you. They could have been shot, they could have died. Because you chose to swat my stream. I don't give a shit about what you have against me, or what I did to you. For that I am at a loss for words. Your gripe is with me. But do not involve my family in this. They don't deserve it."
Peters told The Guardian in an interview that he doesn't know his attackers, and that they tried again hours later - this time claiming he was suicidal over what had happened. (The second time, the police checked before coming to his house.)
Popular in the Community