Hollywood will be watching, too - with voting for the Oscars still open until the 17 February, there will be many a studio eye on who's taking home what this evening.
Eddie Redmayne and Benedict Cumberbatch were all up for the Best Leading Actor, as were Michael Keaton and Ralph Fiennes.
We'll be keeping an eye ourselves, and revealing all the winners here - live, as they're announced! - so stay tuned from the start of the ceremony, kicking off at 6.45pm.
All the BAFTA Awards nominees below - WINNERS IN BOLD as they're announced - so you can keep an eye on your favourites...
Alejandro G. Iñárritu, John Lesher, James W. Skotchdopole
Richard Linklater, Cathleen Sutherland
Wes Anderson, Scott Rudin, Steven Rales, Jeremy Dawson
Nora Grossman, Ido Ostrowsky, Teddy Schwarzman
Tim Bevan, Eric Fellner, Lisa Bruce, Anthony McCarten
Yann Demange, Angus Lamont, Robin Gutch, Gregory Burke
Morten Tyldum, Nora Grossman, Ido Ostrowsky, Teddy Schwarzman, Graham Moore
Matthew Warchus, David Livingstone, Stephen Beresford
James Marsh, Tim Bevan, Eric Fellner, Lisa Bruce, Anthony McCarten
Jonathan Glazer, James Wilson, Nick Wechsler, Walter Campbell
BEST ORIGINAL SCREENPLAY:
Alejandro G. Iñárritu, Nicolás Giacobone, Alexander Dinelaris Jr, Armando Bo
BEST BRITISH DEBUT BY WRITER, DIRECTOR OR PRODUCER:
Gregory Burke, Yann Demange
Paul Katis, Andrew De Lotbiniere
Stephen Beresford, David Livingstone
Anthony Stacchi, Graham Annable
Phil Lord, Christopher Miller
BEST BRITISH SHORT ANIMATION:
Chris Hees, Daisy Jacobs, Jennifer Majka
Ainslie Henderson, Cam Fraser, Will Anderson
Brian J. Falconer, Michael Lennox, Ronan Blaney
Michael Berliner, Rachel Tunnard
Campbell Beaton, Dawn King, Tiernan Hanby, Oscar Sharp
Islay Bell-Webb, Michelangelo Fano, Nick Rowland
Aleem Khan, Matthieu de Braconier, Stephanie Paeplow
Morgan Neville, Caitrin Rogers, Gil Friesen
Iain Forsyth, Jane Pollard
Laura Poitras, Mathilde Bonnefoy, Dirk Wilutzky
John Maloof, Charlie Siskel
Orlando Von Einsiedel, Joanna Natasegara
Lukasz Zal, Ryszard Lenczewski
Frances Hannon, Mark Coulier
Elizabeth Yianni-Georgiou, David White
Peter Swords King, J. Roy Helland
Christine Blundell, Lesa Warrener
Jan Sewell, Kristyan Mallett
Douglas Crise, Stephen Mirrione
Rick Heinrichs, Shane Vieau
Adam Stockhausen, Anna Pinnock
Maria Djurkovic, Tatiana Macdonald
Nathan Crowley, Gary Fettis
Suzie Davies, Charlotte Watts
Walt Martin, John Reitz, Gregg Rudloff, Alan Robert Murray, Bub Asman
Thomas Varga, Martin Hernández, Aaron Glascock, Jon Taylor, Frank A. Montaño
Wayne Lemmer, Christopher Scarabosio, Pawel Wdowczak
John Midgley, Lee Walpole, Stuart Hilliker, Martin Jensen, Andy Kennedy
Thomas Curley, Ben Wilkins, Craig Mann
BEST SPECIAL VISUAL EFFECTS:
Dawn Of The Planet Of The Apes
Joe Letteri, Dan Lemmon, Erik Winquist, Daniel Barrett
Stephane Ceretti, Paul Corbould, Jonathan Fawkner, Nicolas Aithadi
The Hobbit: The Battle Of The Five Armies
Joe Letteri, Eric Saindon, David Clayton, R. Christopher White
Paul Franklin, Scott Fisher, Andrew Lockley, Ian Hunter
X-Men: Days Of Future Past
Richard Stammers, Anders Langlands, Tim Crosbie, Cameron Waldbauer
BEST FILM NOT IN THE ENGLISH LANGUAGE:
Pawel Pawlikowski, Eric Abraham, Piotr Dzieciol, Ewa Puszczynska
Andrey Zvyagintsev, Alexander Rodnyansky, Sergey Melkumov
Ritesh Batra, Arun Rangachari, Anurag Kashyap, Guneet Monga
Stephen Daldry, Tim Bevan, Eric Fellner, Kris Thykier
Jean-Pierre Dardenne, Luc Dardenne, Denis Freyd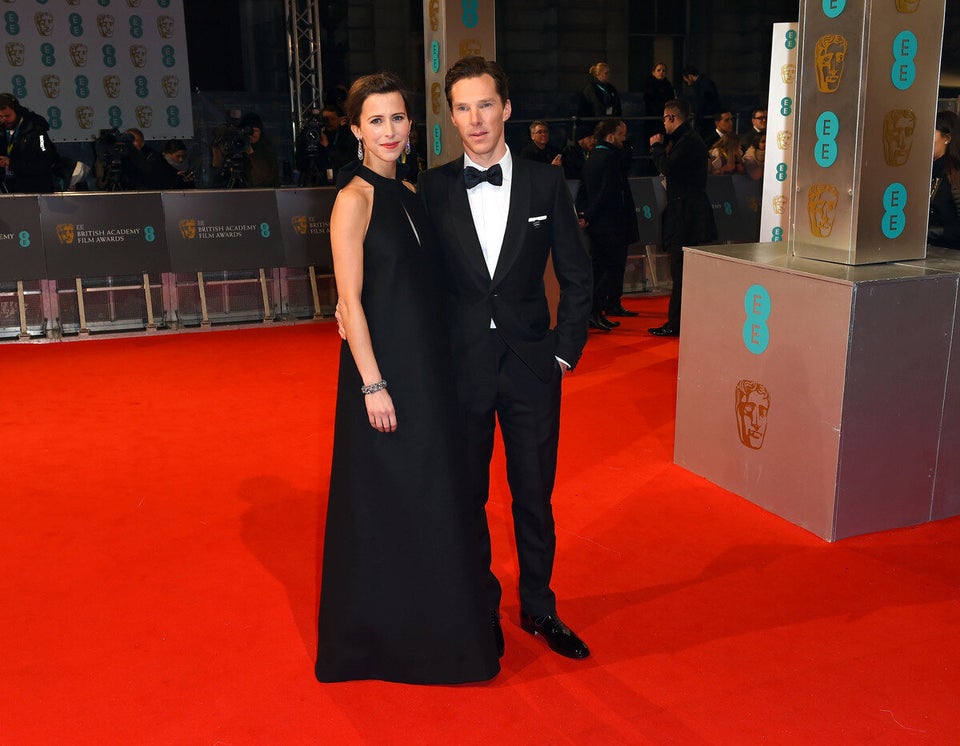 BAFTAs 2015 Red Carpet
Related