The first two episodes of 'Better Call Saul' have been a huge hit with fans since being released on Netflix in the UK, while in the US, the 'Breaking Bad' spin-off has already broken records.
MORE: The First Reviews Are In! Here's What Critics Have To Say About Saul's Return...
'Better Call Saul' sees Bob Odenkirk reprise his role as Saul Goodman, giving viewers a glimpse into the lawyer's life, pre-Walter White.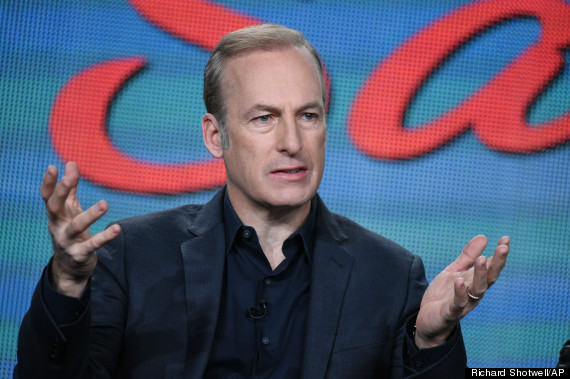 Bob Odenkirk
Across the pond, the first episode broke records, pulling in the highest ever viewing figures for a cable series premiere targeting viewers aged 18-49 years old.
Actor Bob has hinted at how the series will develop, revealing that we might be seeing more 'Breaking Bad' characters, following the appearance of two in the season premiere.
"'Breaking Bad' is such a phenomenon," he explains. "Try to judge us on our own merits. Once we've done that, we can have some fun with the fact there's this bigger world and bigger characters. Maybe they can walk through later on…"
Episodes of 'Better Call Saul' will be added to Netflix on Tuesdays and the first episode has been praised by critics.
"This first episode felt like creator Vince Gilligan proving that he can shift gears," wrote The Guardian's Richard Vine, while Rolling Stone's critic stated: "[The episode] earns a favorable verdict by playing to its predecessor's quieter strengths, not trying to top its loudest ones."
Watch Bob Odenkirk discuss the new series in the video above…
LIKE US ON FACEBOOK | FOLLOW US ON TWITTER