The supermodel is winning plaudits from all quarters for the daring shot which is a million miles away from the usual photoshopped-beyond-recognition images which normally grace popular culture.
Crawford revealed the inspiration behind the image was actually her daughter.
She said: "I try to be a good role model for my daughter in terms of just accepting myself, not saying 'Does this make me look fat?' or 'I can't eat that' or 'I'm on a diet.' I just try to lead by example.
"If we go out for ice cream I'm not going to not have any, I'm just going to have the baby-size cone. I don't want her to think that taking care of yourself means depriving yourself and not having fun."
The reaction to the photo was overwhelmingly positive...
Kudos Cindy, kudos indeed...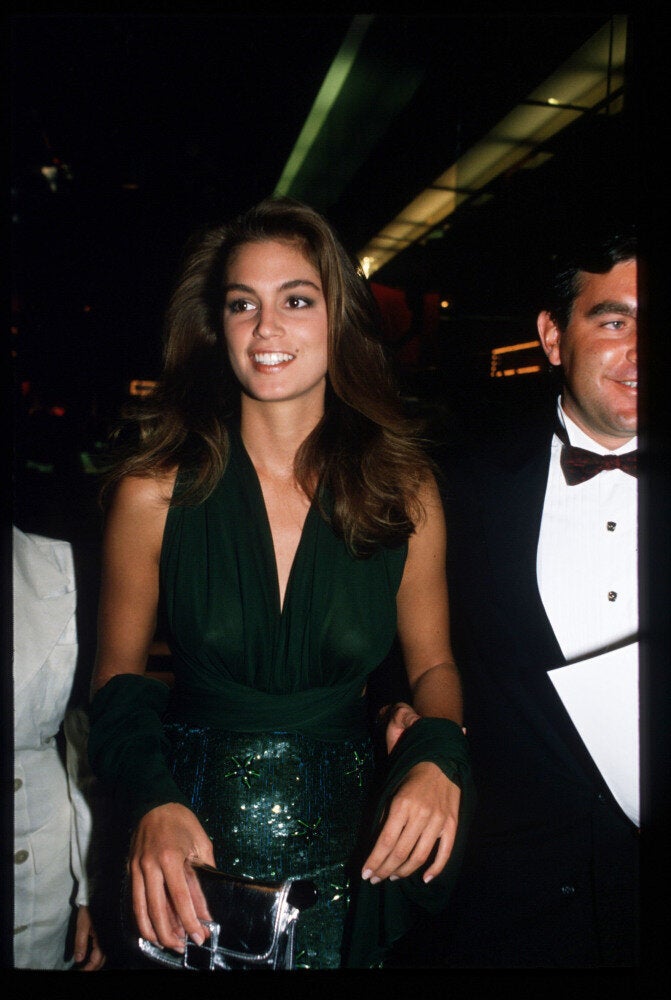 Cindy Crawford's Style Evolution