Plans for the theme park to end all theme parks have been unveiled - artist Takumi has unveiled his vision for a Hayao Miyazaki wonderland.
Called Ghibli Land, the theme park recreates some of Miyazaki's best loved films - My Neighbor Totoro's treehouse, the Spirited Away bathhouse, Princess Mononoke's Iron Town, and a Cat Bus monorail that ferries visitors around the park.
At the heart of the park is Howl's Moving Castle. The good news? The drawings look amazing. The bad news? It hasn't been picked up by a billionaire willing to invest some dollars into the project.
Presently, if you're a Miyazaki fan, the only place for worship is Tokyo's Ghibli Museum, designed by the master animator himself.
Take a look at the drawings below...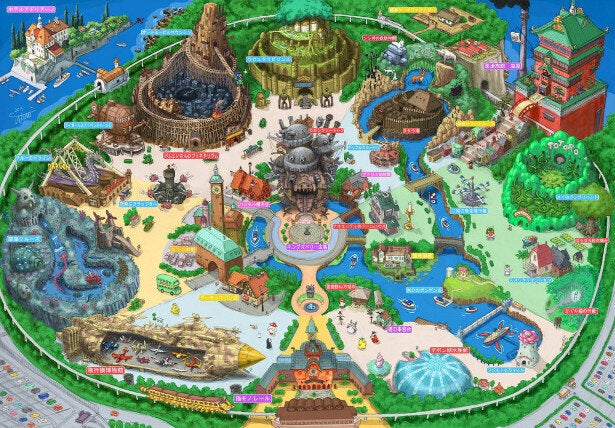 Visit Takumi's Facebook page to see some more Miyazaki-inspired drawings. Laters, Disney.