Nothing says romance quite like a 'naughty swinger wife'. Well, that's what Pornhub users would have us believe anyway.
The online porn provider has revealed its most searched terms this Valentine's Day. And boy are they eye-opening.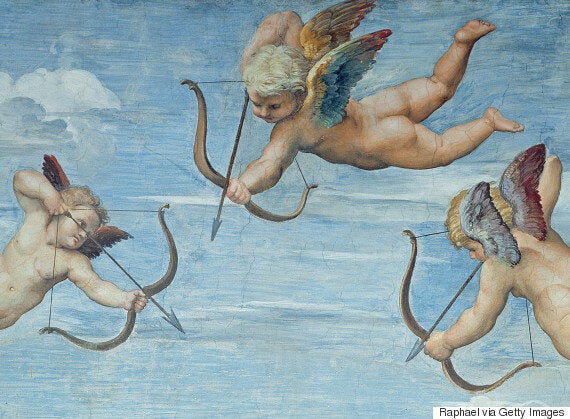 The site saw a phenomenal 41,412% increase in search terms for 'Valentine's Day' on 14 February, with it being the fifth most searched term on the site - closely trailing the terms 'squirt' and 'milf'.
While we were unsure about what kind of weird chocolate-and-flowers-turned-naughty-romp themed videos people were hoping to find, we were also fairly relieved that the search term was so tame.
That was, until we saw that 'teen', 'ebony' and 'big tits' were the most-searched categories.
And, perhaps most bizarrely, the site's top gaining search terms starred the very niche 'naughty swinger wife' closely followed by 'make her scream' and - *shudders* - 'cupid'.
We'll leave you to think on that one.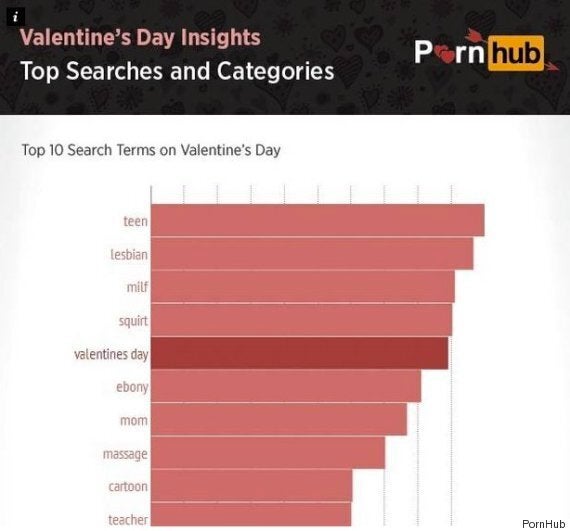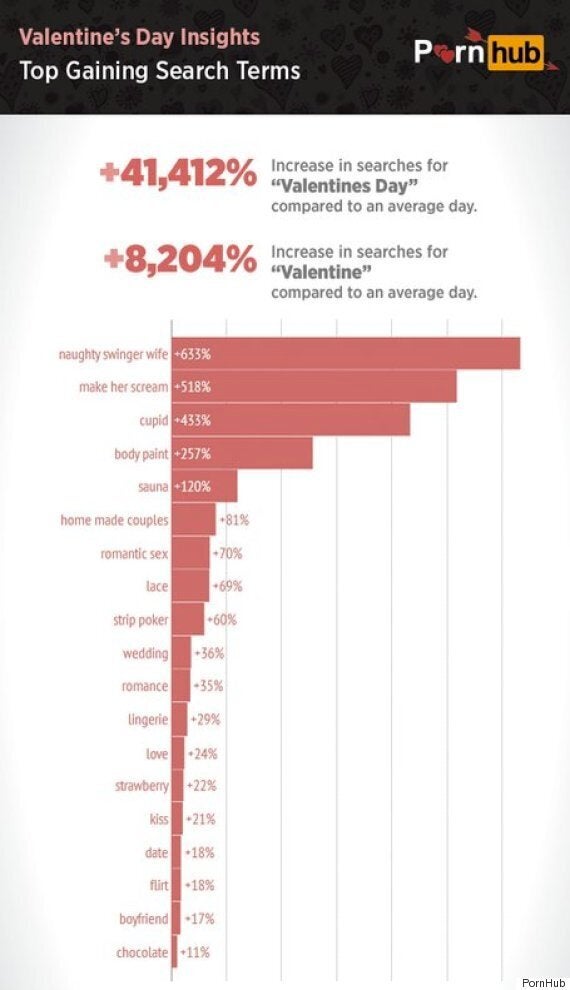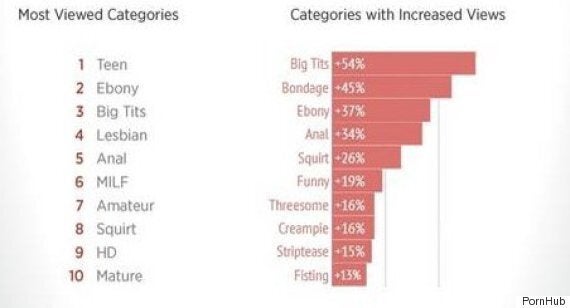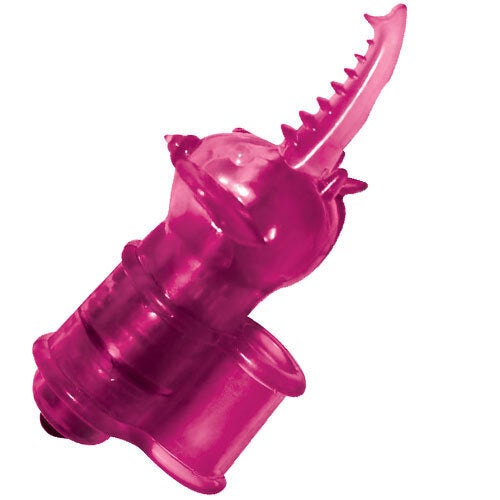 9 Sex Toys That'll Give You Nightmares