Discovering the cheapest, freshest and most authentic native street food has always been a mark of kudos for British travellers abroad. But until a few years ago, international visitors to the UK certainly couldn't say the same of our own kerbside offerings.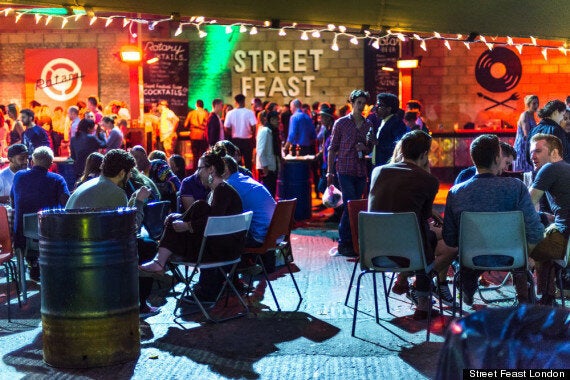 Epitomised by football ground burger vans, and city centre hotdog vendors peddling over-processed sausages to half-cut students, British street food was a recipe for food poisoning.
But while our scene was stagnating, across the pond a very different story was unfolding. "The 'modern street food' movement started on the west coast of America in about 2004, when catering trucks from LA movie sets were taken onto the streets," says Charles Banks, co-founder of global food trends agency, thefoodpeople.
"Then along came the recession and many chefs found themselves out of work or unable to afford restaurant rents, and as such took renovated postal trucks onto the streets to provide high quality, no frills food to the people of California."
But it wasn't until the trend reached New York on the East Coast that Britain, in the shape of food writer Richard Johnson, picked up the baton.
Inspired by a great tasting burger he ate in a New York park while nursing a hangover with Marco Pierre White – and lamenting the absence of a great street food scene in the UK – Johnson came up with the concept of the British Street Food Awards, aimed at rounding up and showcasing the best of British street food vendors.
And so began the British street food revolution. Starting with pop-up markets in the hippest neighbourhoods of East London, the phenomenon has now spread to many of the country's major cities – from Manchester and Birmingham to Bristol, Brighton and beyond.
And take Leeds – host to the fifth British Street Food Awards in 2014. Pop-up food markets are quite literally popping up all over town, while at the city's newest shopping centre, Trinity, five food trucks are hoisted up the side of its building each month as the country's best street vendors are given the opportunity to peddle their wares alongside the resident restaurateurs of Trinity Kitchen for one month only.
The street food phenomenon gives those with passion and talent, but little capital, the opportunity to make their food business dream a reality. But there are stirrings at the other end of the foodie spectrum, too, with top chefs stepping out from their restaurants and hitting the streets to get in on the action.
Top chef and eponymous owner of Bistrot Bruno Loubet, and his long-standing chef, James Packman have this month taken to the streets of London with Le Swine, a van that promises to bring you the ultimate bacon butty.
So why is everyone wanting a slice of the street food action? What exactly is its appeal?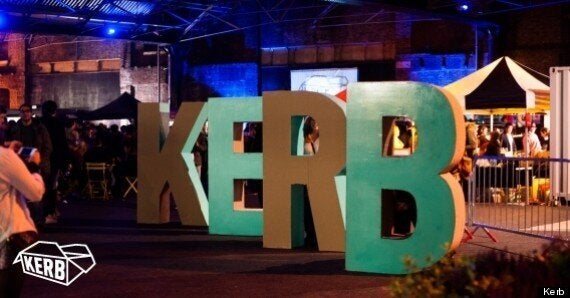 "Food served in the open air removes so many of the barriers. It acts as a great leveller," says Petra Barran, founder of Kerb, a membership organisation for some of London's finest street food cooks. "There you all are on the same bit of kerb, one of you is cooking and serving, the other is eating and paying but you have the same ownership of that space. And the transaction is a very human one - far, far away from the abstractions of the internet or lead times or conference calls.
"It's back to basics and it makes people feel a part of the city they inhabit - and that's vital for a city's mental well-being. Plus it's damn nice to have the food you've ordered be cooked in front of you, just for you. Makes it taste better."
For Banks it is the immediacy and the intimacy: "There is no time lag with street food, its cooked and served right there in front of you by the vendor, who is probably the owner and creator of the idea which makes street food very personal."
Adam Layton organiser of Street Feast London, believes it's as much about the social side of the experience as the food itself. "We see Street Feast as a rival to the pubs and clubs. It's a festival atmosphere where people come to drink, eat and have a good time with their mates."
As of Friday 31 January, the Street Feast team will be taking over a new East London location, Haggerston's Hawker House, for the next ten weekends, where it promises "three floors of street food, music, booze and toasty indoor vibes."
While the street food scene continues to attract the hipster crowd, Petra sees its future as more than a transient fad.
"What we're more interested in is that itinerant cooks can continue to serve great food on the streets, that they can have a chance to grow their businesses from the kerb up and that people who love proper, independent food can continue to find it out there on the streets.
"If this is still happening one, two, three years from now then we've gone beyond the trend and become an integral part of the city. That's the goal."
Banks is similarly optimistic: "The street food revolution will continue to roll, changing the face of food on the high street, in public places, transport hubs, at festivals, concerts and markets."
He adds: "In 2015 street food will continue to create a unique food experience that is affordable, real, all about the food and a credible alternative to conventional food channels."
So that's the direction the food trucks are heading in. But what are they going to be serving over their counters?
"Burgers will continue to be big, but the burger market is already saturated. In fact, the whole 'meat and wheat' market is," says Layton. "What we're expecting for 2015 are for vendors to 'think outside the bun'. Asian flavours are set to be big with influences from Japan and Malaysia."
From Asian steamed buns to Louisiana chicken, here are five street food names to watch for 2015...
Related