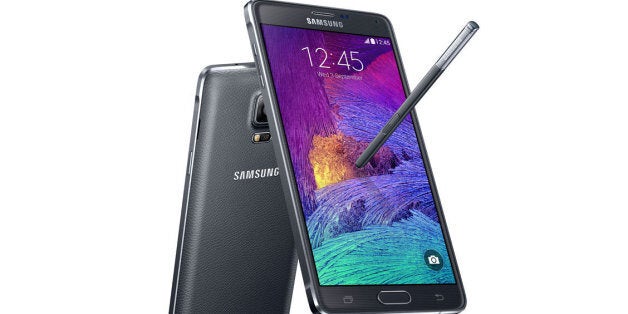 Here's your chance to win one of three Samsung Galaxy Note 4 handsets. The new Note 4 is more than a smart phone, it helps bring your ideas to life, with a range of new features to make you a productivity powerhouse.
The new Note 4 features a beautiful 5.7" Super AMOLED Quad HD (2560x1440) screen for a vivid detail, a high quality 3.7 MP camera with optical image stabilisation for clearer images and tools to take the best selfies.
The Note 4 brings your ideas to life with the next generation S-pen which can write like a fountain pen, can turn doodles into digital files and scribbled notes into type.
Check your images, notes and updates all at once with Multi Window for multi-tasking.
The Galaxy Note 4 is the latest and greatest addition to the Note family, making it the ideal choice for those seeking a more enjoyable, creative and productive life on the go.
Related