It's like something that would happen in a movie, not in real life - an Indian bride has ended up marrying one of her wedding guests after the groom had an epileptic fit.
The calamity occurred during the "varmala" ceremony of 25-year-old groom Jugal Kishore and Indira, 23.
The groom was about to place a garland around his soon-to-be wife's neck, when he fell down on the floor and began to have an epileptic seizure.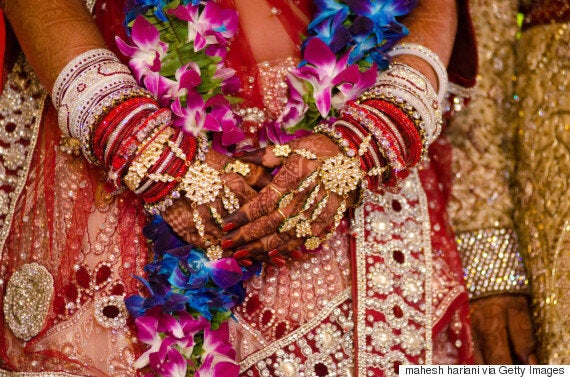 The Times Of India reports that the bride was so furious that she had not been told of her husband-to-be's medical condition, that she turned around to one of her wedding guests and said she would marry him instead.
Unsuspecting wedding guest, Harpal Singh was wearing jeans and a leather jacket when Indira made the proposition.
After a moment's thought, he declared that he'd willingly take Indira as his wife. And so the "varmala" ceremony began again, but this time with a new husband in tow.
While all of this unfolded at his own wedding, unconscious Kishore was taken to see a doctor.
Shortly after the escapade, Kishore arrived back at the venue to find his wife had bagged herself a new husband.
The 25-year-old reportedly pleaded with Indira to reconsider, telling her that he would be too ashamed to face friends and neighbours without her.
But Indira stood firm on her decision and a violent argument ensued with spoons, plates and dishes being used as weapons to try and force the bride to change her mind.
Local police were involved and, after some dispute, they confirmed that both families had agreed to resolve the matter amicably.
As for Indira, it was later revealed that her new husband is her sister's brother-in-law.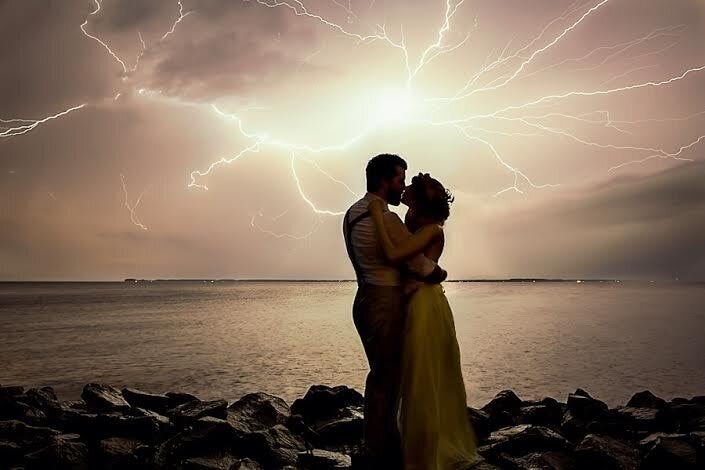 Real Weddings of the Week