Friday night's 'EastEnders' live episode was as dramatic as promised, and it didn't take long for Ian Beale to work out that his new wife wasn't responsible to Lucy's death.
Just minutes into the show, Jane told her family what she'd done, revealing that she found Lucy dead, with Bobby holding the music box.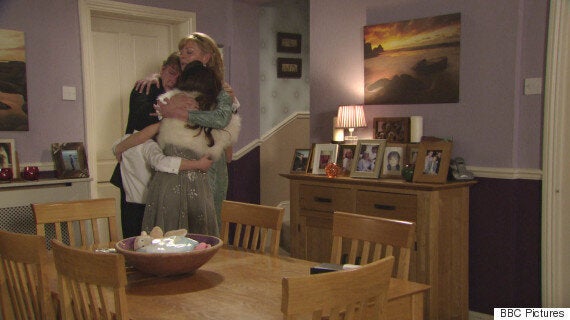 The Beale family resolve to stick together
While Cindy and Ian agree with Jane, and stand by her decision to protect Bobby - who doesn't realise he killed Lucy - Peter's not happy, and Lucy's twin brother flees the house.
After the last live episode, which didn't exactly run without any mistakes, this was quite an achievement and the two child stars Mimi and Eliot, who play Cindy and Bobby, were also stars of the show.
Emotions were running high, and we were soon reaching for the tissues when Cindy began reading the note Lucy was writing when she died, after discovering Bobby with it.
The note read: "Dear Dad, I'm sorry for what I said earlier.
"I didn't mean it, I'm a wreck but I'm going to change starting with tonight. Look at me, home before midnight and the drugs have gone.
"When you get home, look in on me. I'll be sleeping but wake me up. I need to tell you how much you mean to me and I want to tell you how much I love you.
"Don't forget dad, wake me up."
But what will happen next? While things ended on a jubilant note, we can't help but think things won't stay that way for long...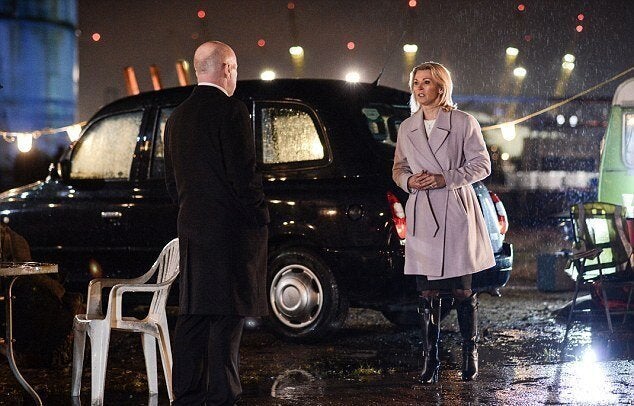 'EastEnders' Live Week: The Best Bits