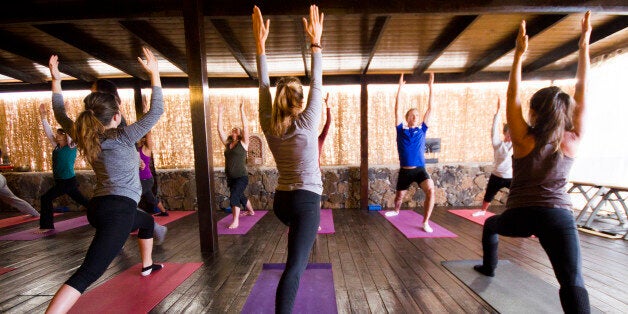 This time of year, it feels like you can't move for supplements falling out of magazines, advertising luxurious wellbeing type holidays, promising to purge all those winter toxins and deliver a brand new you in time for bikini season. But the problem I always find with such an offer is that, surely if it's to be challenging enough for regular enthusiasts of any type of physical discipline, how can it possibly help an untiring beginner like myself?
One such place offering something for everyone of all shapes and sizes is the Pilates and Yoga retreat organised by GoLearnTo.com at Villa Azul on Fuerteventura, one of the quieter of the Canary Islands.
Like so many others, Azul promise to transform the skills of participants OF ALL LEVELS, so when I explained my longtime unfitness to the organisers - christened 'the bronchial one' in my youth, no less - they answered the challenge with an invitation to participate in a week of classes. And so I reluctantly find myself buying some sports kit in chilly West London and heading off into the unknown, lured admittedly by the promise, too, of a week of homemade cooking and some midwinter sun.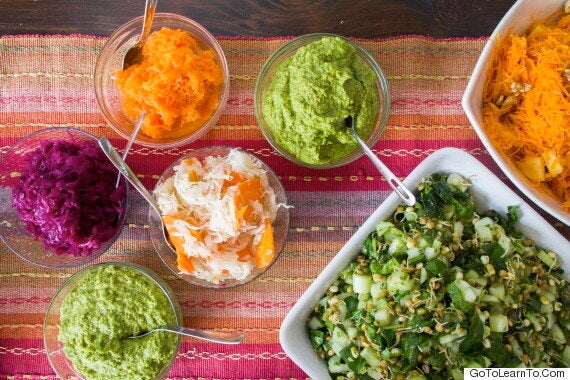 When the food's this good, it becomes far easier to be healthy-minded...
There are 15 other guests staying at the Villa, tucked away in a quiet lane about half an hour from the airport – all taking advantage of this quiet Mediterranean spot with its sprawling house, and copious terraces and corners for curling up with a book. At first glance, it's a huge mixture of ages, nationalities and yes, some chaps, making for lively chat at the dinner table, even if they do all look like Olympic athletes from where I'm standing. For some of the guests, this is a frequent stop for some 'me-time', for others it's a pursuit of something brand new.
The rooms are cool, breezy, basic but spotless and the food is astonishing – all vegetarian, but deeply satisfying even to us carnivores. On-site chef Jo cooks according to Ayurvedic principles, with allowances for individual tastes and allergies – with deep pleasure, I see 'no onions' against my name on the kitchen board.
Guests are encouraged to work at their own pace in the sun-streamed studio
Despite all this nurturing, it's clear everyone's here for the business of the classes. I've opted for a mixture of Pilates and Yoga, which means one class of each a day scheduled across the week, and I'm a bit nervous because of the more bendy types I've met at dinner. But I needn't have worried.
The teachers here - and we had three in total over the week – all enquire straight away if there are any beginners, and I figure it's probably a mistake not to own up from the off. (It's also worth grabbing them for a private word about any injuries or hang-ups, as it invariably turns out you'll be by no means alone.)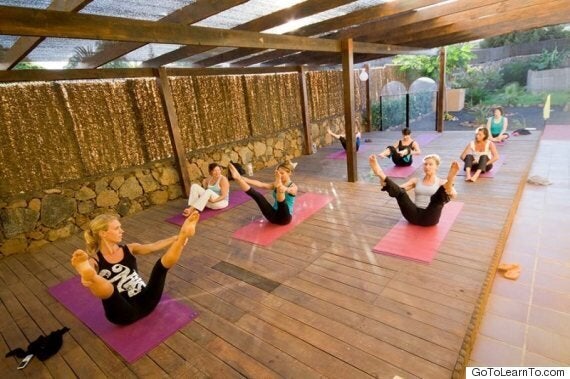 None of these people are me...
Of course they're all stunning – bronzed, toned and serene – and nimble as elves, but they seem totally dedicated to bringing out the best in our individual efforts, whether it's spending a bit more time with the beginners, or urging the more practised students on to push themselves. Alex, particularly, instructing us in Pilates, is a smiley, world-class teacher that I feel lucky to have found in this tucked-away spot, with his creative descriptions of each exercise. This makes the lessons speed along, and I feel no sense of competition with other students, only that we are all in it together.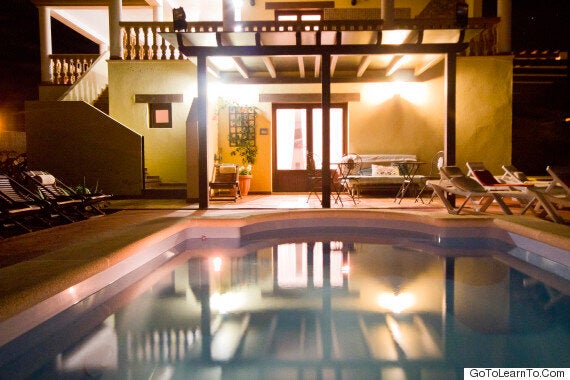 Instead... sometimes a rest beckons, the trick being not to overdo it at first
The other thing I discover is that there's no school register at these events, and no apparent judgement when, for some of us, ie me, it becomes one hour too many and I opt instead for a snooze by the pool. However, as I lay there, I find I actually miss being in class – now who'd have thought THAT could happen?
All in all, then, it seems it's not a myth at all, that one class, even in the exotic Canary climes, can cater for students of all levels and leave everyone entirely satisfied, which is great news if you're looking to go away with a friend. I would just add, though, that I was lucky. It does rely on the teacher's complete commitment to everyone in the room, and students' honesty in revealing what they can and can't do. With that all in mind, it not only becomes entirely possible to get the very best of yourself out of such a class, it can actually be inspiring, especially when you all get to go to the beach together afterwards.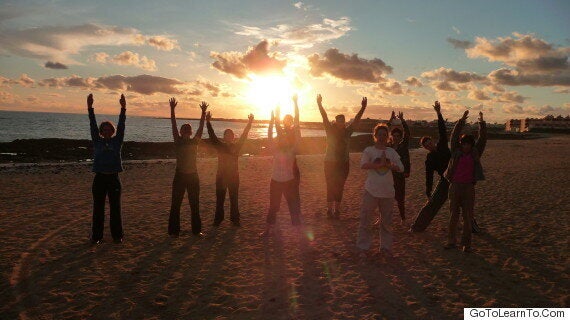 I would definitely recommend a trip abroad for a complete starter, as a way to completely reset your system
Azul offers a range of retreats including Pilates, Yoga, Nutrition and surfing. Click here for details. Prices range from £400 to £800 per week - click here for info.