'EastEnders' ended its anniversary celebrations on a high on Friday night, with nearly 10 million viewers tuning in to see the live episode.
MORE 'EASTENDERS':
Friday's show was seen by 9.97 million viewers, just short of the amount who saw Thursday's shows, during which Lucy Beale's killer was revealed.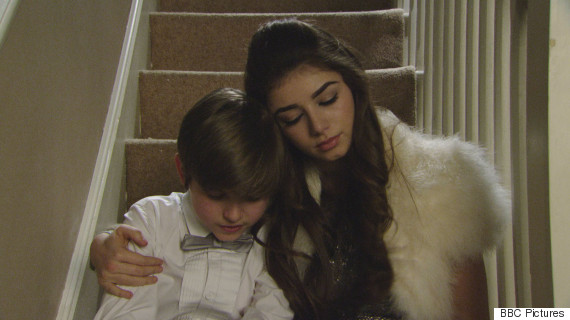 Elliot and Mimi as Bobby and Cindy
There was plenty of drama in final live week show, as the Beale family discovered what really happened to Lucy.
The show included one final twist, as Jane admitted that Bobby does not know he killed his sister.
While Cindy and Ian agreed to protect the 11-year-old, Peter didn't feel the same, and stormed out of the family home.
Emotions were on high throughout the episode, and the cast - especially child actors Elliot Carrington and Mimi Spencer - have been praised for their live acting skills by fans on Twitter.
Elsewhere in the Square, the Carters faced further drama as Dean Wicks went missing.
See all the best bits from live week below...
LIKE US ON FACEBOOK | FOLLOW US ON TWITTER