Four members of the Kardashian family are believed to have been involved in a car accident in Montana.
According to reports, Khloe and Kim Kardashian, baby North West and Kylie Jenner were all travelling in a vehicle driven by Khloe, when it skidded off an ice-covered road.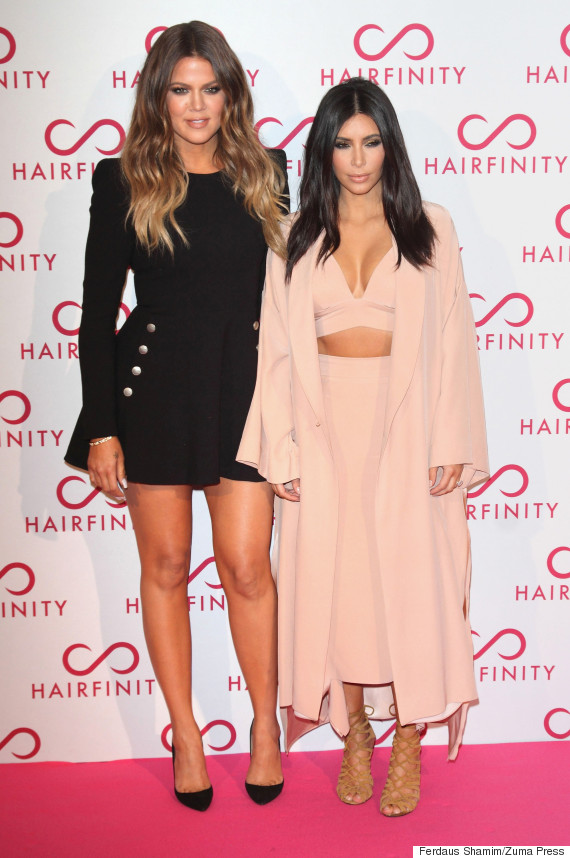 Kim and Khloe were travelling with Kylie Jenner and North West
TMZ reports that a truck driving past the family flicked snow onto the windscreen of their car, leaving Khloe unable to see.
Their car then hit a patch of black ice, reports the website, before skidding across oncoming traffic, and off the road.
Police have said that nobody was harmed in the incident and the family were waiting calmly when law enforcement officials arrived.
Kim appears to have posted about the incident online, writing on Twitter: "Thank you God for watching over us and keeping us safe."
Thank you God for watching over us and keeping us safe 🙏 pic.twitter.com/mcqBa1IYCZ

— Kim Kardashian West (@KimKardashian) February 21, 2015
A number of the Kardashians headed to Montana for the recent ski trip, where they all took some time out from their busy schedules, and in Khloe's case, on-going Twitter feuds.
Khloe had a very public dispute with Kanye West's ex Amber Rose last week, after Amber mentioned her youngest sister Kylie during an interview.
The accident also comes just weeks after Bruce Jenner's fatal collision in Malibu.
LIKE US ON FACEBOOK | FOLLOW US ON TWITTER