Monica Bellucci has insisted she is a 'Bond Lady' and not a 'Bond Girl' after the 50-year-old landed herself a role as Daniel Craig's love interest in the forthcoming 007 movie, 'Spectre'.
In fact, the Italian actress initially thought she was going to replace Judi Dench in the James Bond film franchise after her character, M, was killed off in 'Skyfall'.
BLOG: James Bond Has A New Woman -- And She's 50
In an interview with Sunday Times Style magazine, Monica explained she had been summoned to meet director Sam Mendes to discuss a role in the upcoming film.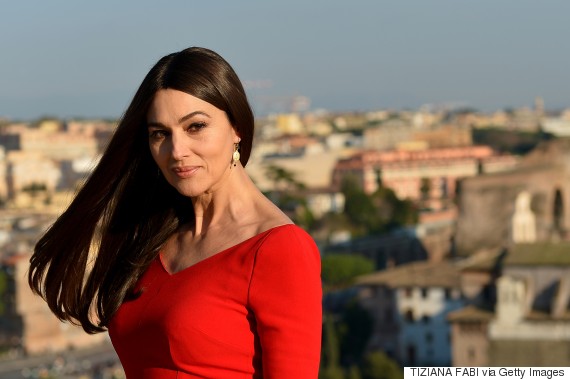 Monica Bellucci
"I just blurted out: I'm not a girl, I'm a woman, I'm a mature woman," she said. "I am a Bond Lady".
She added: "Do I have to replace Judi Dench?"
She told the magazine that the Bond director had laughed as she asked him: "'Why do you call me? I'm 50 years old. What am I going to do in James Bond?'
"He said, 'For the first time in history, James Bond is going to have a story with a mature woman. The concept is revolutionary'."
She added that she had told Mendes she believed he would be a "hero among women" for taking on an older actress, after deciding he wanted a woman of a similar age to Bond to play alongside him.
At 50 years old, Monica is just four years older than Daniel Craig.
The previous record for oldest Bond Girl was held by Honor Blackman after she played Pussy Galore in 'Goldfinger' at the age of 39.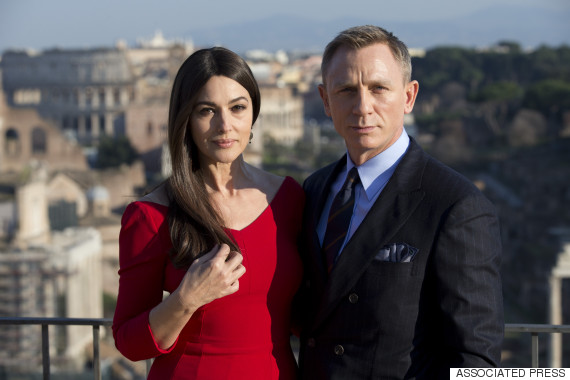 Monica will star opposite Daniel Craig in 'Spectre'
In another interview with the Mail on Sunday, the actress said true sexiness had nothing to do with age.
"Many 50-year-old women feel invisible to men, but it doesn't have to be that way," she told the mag.
"What is the problem with a man of 30 being with a woman of 50?. It is a matter of energy and the soul, not a matter of age of the body.
"True sexiness is in the mind, the imagination, not in the age of the body."
LIKE US ON FACEBOOK | FOLLOW US ON TWITTER