Pebble has announced its brand new smart watch on Kickstarter - taking a mere 17 minutes to meet its initial $500k fundraising target.
The Pebble Time improves on the original E-ink smart watch by adding a full colour display, a seven-day battery, a new software interface and a microphone for responding to notifications.
Kickstarter said the launch broke records for the fastest project to his $1 million (it took 33 minutes):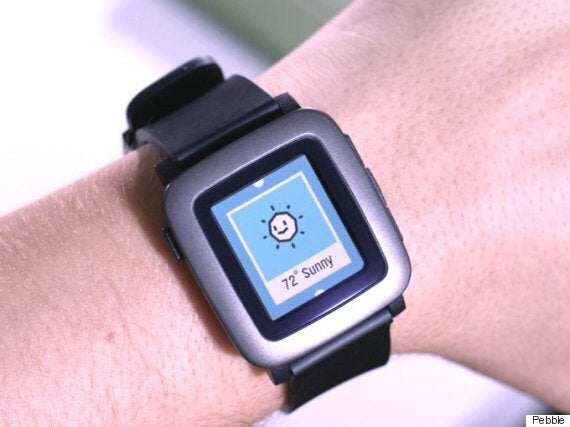 The original Pebble has sold more than a million units since its 2013 launch, when 68,929 people backed it on the fundraising site.
Its sales might not be enough to challenge the presumed might of Apple once its own Watch launches in April, perhaps, but it has been enough to compete with big competitors like Motorola and Samsung with a genuinely different vision for what a smartwatch can be.
The Pebble Time claims to take "what you love about Pebble" and bring it more in line with the futuristic vision of a full-colour smart watch.
Is 20% thinner
Has a Gorilla Glass screen
Fits all 22mm watch straps
Water resistant and durable
Always-on, daylight readable colour screen
Compatible with iOS and Android
"At its heart, Pebble Time is an awesome watch. The new color e-paper display is easy to read and always-on, perfect for displaying incoming notifications and your favorite watchface. Compared with display technology like LCD or OLED, power consumption is minimized, enabling Pebble Time to achieve an industry-leading battery life of up to 7 days."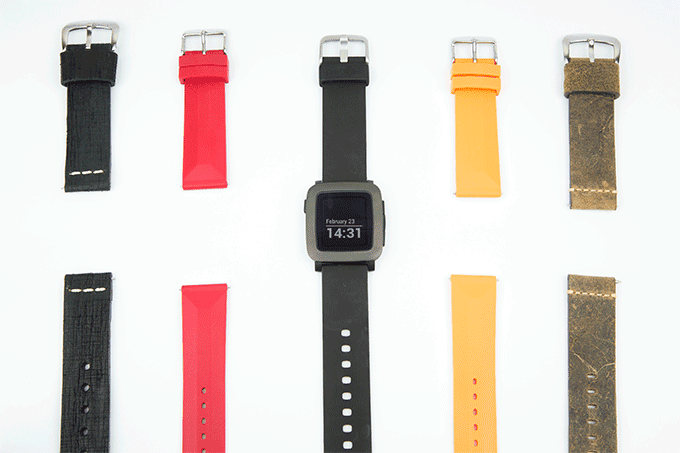 "With one click, see what's coming up next. Your timeline connects to calendars, alarms, and apps, organizing all kinds of relevant information along with quick actions. Similarly, recall the past. Scroll back in time to see that email you missed, your step count for the day or the score from the game last night. "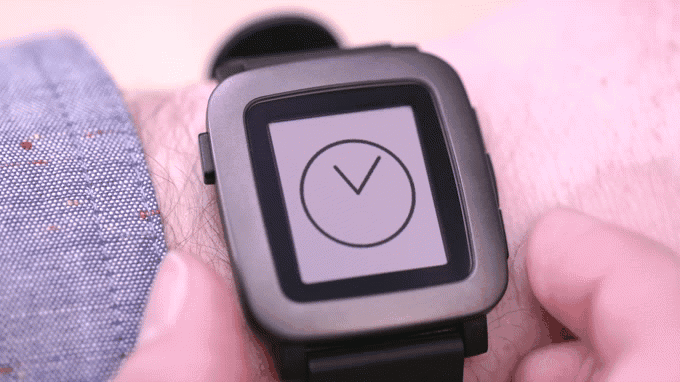 "As with all Pebble software, we've built an open platform. You can allow apps and developers to add 'pins' to your timeline, so you can keep track of things like upcoming events, sports, weather, traffic, travel plans, pizza specials and more."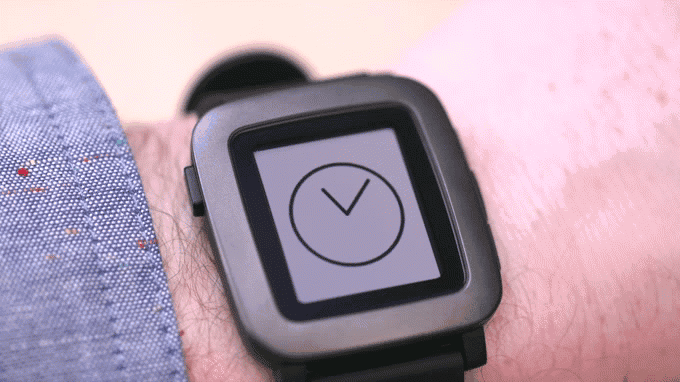 "Pebble Time is 20% thinner than the original Pebble at just 9.5mm. Its ergonomic, curved design fits comfortably on either wrist and slides easily under dress shirts. "