Rihanna's first new solo material in two years, 'Towards The Sun', finally received its first airplay on BBC Radio 1 on Tuesday afternoon. Say what you want about Rihanna, but she's clearly not done surprising us, is she?
Scott Mills gave 'Towards The Sun' its first spin during his radio show without any prior warning, before Twitter quickly got wind that RiRi was debuting a new song, and he quickly announced that he'd be playing it again 10 minutes later.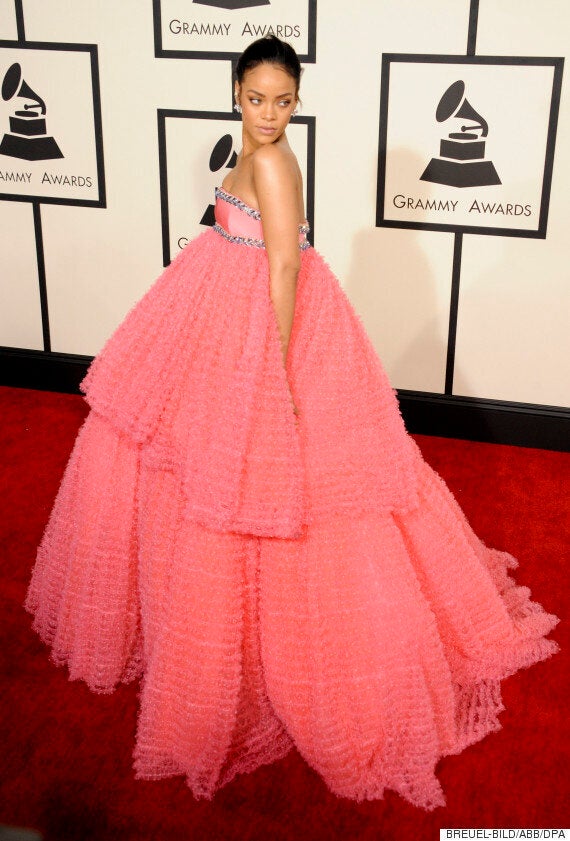 So far we know very little about 'Towards The Sun' other than the fact it's taken from the soundtrack to the upcoming Dreamworks film, 'Home', which Rihanna stars in as well as creating a concept album specially for the film, which will be released next month.
Here are the five things of note about 'Towards The Sun', which you can listen to for yourself in the clip above...
As does seem to be Rihanna's way these days, she's decided to launch her new album campaign with a slow jam rather than one of her bangers. This might be disappointing news if you're a fan of 'Only Girl (In The World)' and 'We Found Love', until you remember, of course, that Rihanna's ballads include 'Take A Bow', 'Russian Roulette' and 'Diamonds' - in other words, really really good songs.
2. It's An Optimistic One
Don't worry, though - just because it's not one of her club jams doesn't mean she's gone all Debbie Downer on us, though. In fact, the lyrics are seriously empowering, and all about "turning your face towards the sun, where the shadows fall behind you". Dramatic stuff.
3. It's Very Theatrical-Sounding
It's not just the lyrics that are dramatic, though. The whole production sounds very theatrical, with lots of layered harmonies and swirling effects that make it sound totally epic. If we had to compare it to one of Rihanna's existing singles, curiously enough, we'd probably choose her Coldplay collaboration, 'Princess Of China'.
This isn't quite 'We Found Love', where the chorus is so catchy you immediately feel as if you've heard the song a hundred times before, but we have a feeling that 'Towards The Sun' is definitely going to be a grower that you'll be singing along to in the weeks to come - and with the theatrical atmosphere of the track, we can imagine the chorus will sound particularly anthemic being sung by a stadium crowd...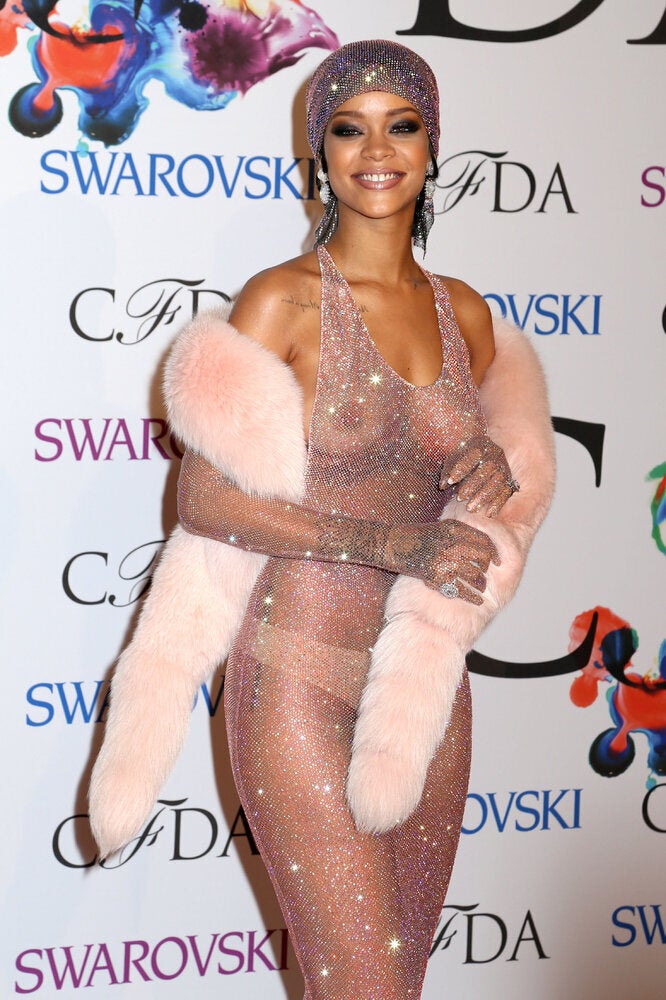 Rihanna's 100 Most Naked Moments
Popular in the Community