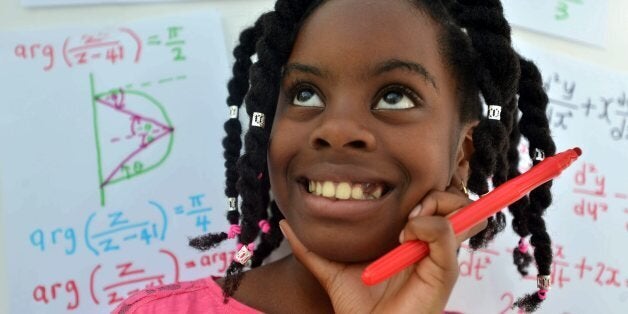 A schoolgirl with a love of dolls and Disney's Frozen has enrolled in a university maths degree - and she's just 10 years old.
Esther Okade, from Walsall in the West Midlands, is one of the UK's youngest undergraduates after signing up to the Open University.
"From the age of seven Esther has wanted to go to university," her mother Efe explained. "But I was afraid it was too soon. "She would say, 'Mum, when am I starting?', and go on and on and on.
"Finally, after three years she told me, 'Mum I think it is about time I started university now."
See Also:
And it seems talent runs in the family, as Esther's six-year-old brother Isaiah is taking his A-level in maths.
"Esther talks about running her own bank one day," added Efe. "She has a lot of plans, and talks a lot about finances.
"She says she wants to be a millionaire."
Schoolgirl Dee Alli ignited the hothousing debate after earning a place in history in 2010 when she became the youngest child to pass a GCSE. She then went on to study A-level maths aged just six.
In 2011, six-year-old Deborah Thorpe received an E in her GCSE maths exam, with her parents saying the child took extra lessons on Saturdays and is not allowed to watch television after school from Monday to Thursday so she could concentrate on her studies.