From the word go, the odds were stacked against Caroline Maher.
Born in Egypt and excelling in taekwondo, there were many who made it clear to Maher that they believed she was punching (or should we say kicking) above her weight in such a male-dominated environment.
There were also those who believed (and still do believe) that women should be getting married and starting a family, not engaging at a professional level in sport.
But Maher was never going to back down. And, as a result, she has gone on to become the first Arab-African female to be inducted into the Taekwondo Hall of Fame which is one of the most prestigious awards, while also helping to inspire disabled people - through her work with charity, Helm - and young children alike.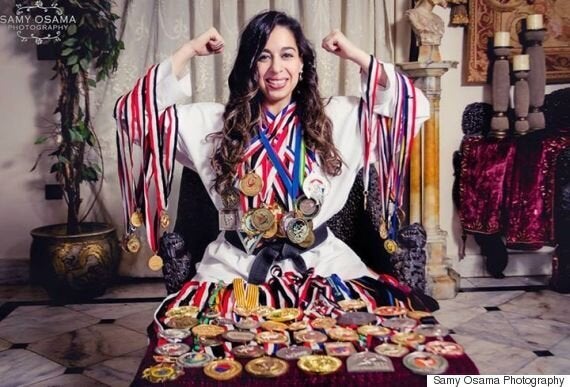 The 21-year-old tells HuffPost UK Lifestyle that she discovered a love of taekwondo at the age of 10.
"Watching the other little girls kicking was how I got hooked, as I liked the moves," she says.
Even when young Maher arrived home battered and bruised, her mother encouraged and supported her all the way through it.
The athletic youngster continued to excel in the sport, to the point where she found herself travelling to Germany to take part in an international Taekwondo championship, where she won a silver medal - the first of many awards and accolades.
"Some people said I was talented, others thought it was just a coincidence," she reveals. But those who doubted her soon fell silent after she won a gold medal in the Egyptian National Championship.
It was then that she was asked to join Egypt's National Junior Taekwondo Team, becoming the youngest member there.
Since then, Maher has represented Egypt in global contests and has now racked up a jaw-dropping 130 trophies in 38 countries.
And it doesn't end there, as the journalism graduate has also been featured by the Egyptian Ministry of Sport as one of the country's top ten athletes - for three years on the trot, no less.
Obviously with so many accolades to her name, her training regime is as rigorous as expected, with two training sessions per day being slotted around her busy role as a HR manager for Peugeot.
The sportswoman wakes up at 6am and prepares for her morning exercise session which lasts for roughly two hours. She then goes to work and resumes training from 6-9pm.
"It fills me with positive energy and encourages me to do more good things."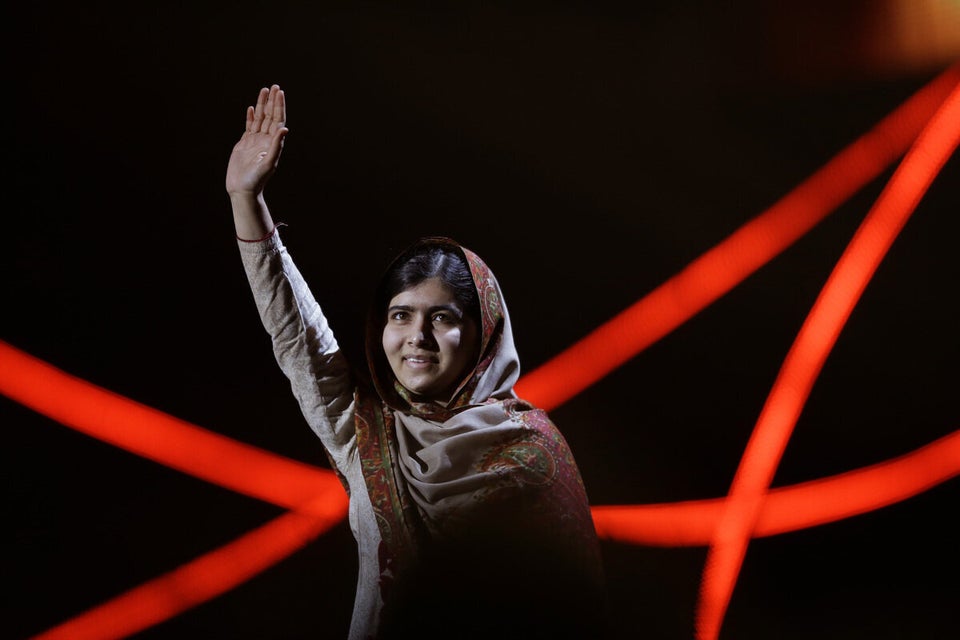 Women Who Defined 2014
But success hasn't simply been presented to Maher on a plate. In a recent interview with UN Women, she revealed that the way her culture and society underestimate what she is doing, is a major obstacle in her life.
When we dig deeper, she reveals that she's still constantly asked questions such as, "Why are you still doing taekwondo?" and "Why don't you get married?"
"I smile and say that one doesn't replace another," she tells HuffPost UK Lifestyle. "The point that people can't understand is that marriage doesn't ever stop an athlete from continuing her path or reaching her goals.
Another major obstacle the taekwondo champion faced was when she was suspended from the sport after being accused of taking steroids.
Proving her innocence was a long and drawn-out process but, with perseverance and the support of her parents, she managed to win the case and the court ruled in her favour - awarding her the highest compensation ever issued in the history of the sport.
"I fought and showed everyone that nothing is impossible," she says.
This commitment to proving that she can has become one of Maher's defining assets - and it's something that other young girls aspire to be like too.
"Several parents tell me their daughters look up to me and want to be like me one day. They see me as their role model," she reveals.
"And some girls started playing taekwondo after being inspired by me too. It makes me feel really proud that I have such a positive impact on other people's lives."
Related