A US Air Force satellite has exploded in space. But it's fine, apparently: it's happened before.
The 20-year-old Defense Meteorological Satellite Program Flight 13 satellite experienced a "catastrophic event" and blew up on February 3, the Air Force said.
A sudden increase in temperature was too much for the satellite to handle, apparently, shattering the instrument into 43 separate pieces. Civilian company CelesTrak was the first to notice the explosion of the once-classified satellite.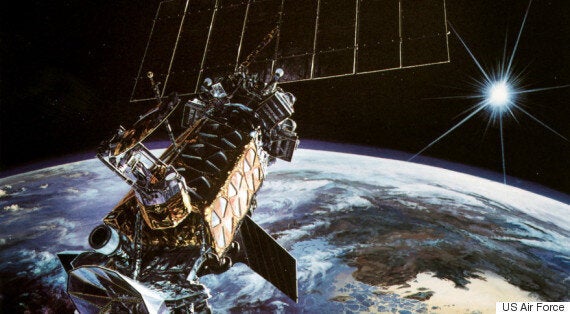 The satellite was the oldest in the US Air Force's weather monitoring constellation having been launched in 1995, and was no longer used by the National Weather Service or the Air Force Weather Agency.
As such the Air Force said it was no big deal - not for its services, or for Earth or the International Space Station whose orbit it does not intersect. It said:
"We anticipate real-time weather data for tactical users will be slightly reduced without this satellite, but its data was not being used for weather forecast modeling."
It added that it would continue to monitor the field of debris, particularly as it appears to be continuing to break up:
Fortunately the satellite orbits around 800km from Earth - much higher than the ISS. The downside is that the space junk left in its wake will probably be there for a long time, and will require monitoring and tracking until someone comes up with a cheap way of removing it.