The Nvidia Shield, the world's first 4K Android gaming console, s promising to shake up the video games industry — if it can deliver the games to match the rhetoric.
The console costs just $199 (UK pricing TBA, release in late 2015) but offers access to 4K video content, streaming games and Android titles including Crysis 3, Doom 3: BFG Edition, and Borderlands: The Pre-Sequel.
The console uses Nvidia's 256-core Tegra X1 processor, which is said to offer performance far in advance of the Xbox 360 and PS3 — though not up to the level of the next-gen Xbox One and PS4.
Nvidia says the thin, black-and-green Shield represents a fresh assault on the two main console makers. It builds on Nvidia's long experience in making graphics chipsets, as well as handheld Android gaming and streaming devices.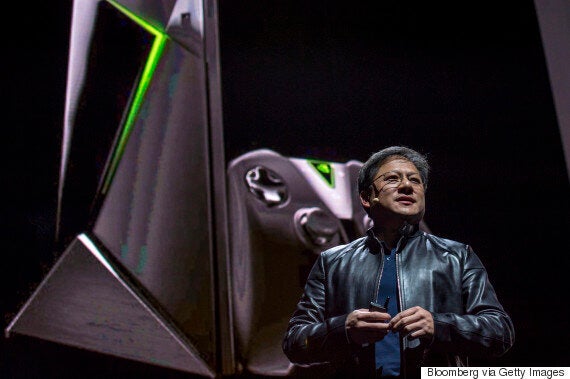 "Shield will change the way we enjoy digital entertainment at home," said Jen-Hsun Huang, president and CEO of Nvidia, in a statement.
"It's an incredibly powerful, efficient and advanced living room entertainment device. It's the best Android TV experience. And it can transform into a serious gaming machine. It's made to game."
Among the obvious benefits to the console are the ability to stream video content in 4K — something both the PS4 and Xbox One are unable to do at present - and its ability to stream games from PCs to TV sets.
Early hands on reviews suggest the console is a solid, and potentially exciting devices — but one that will probably live and die on the quality of its games and (perhaps more crucially) the quality of your internet connection, on which it will depend for almost everything. Streaming 4K video is estimated to take a full 15-18 mb/s, for instance — far in excess of the average broadband speed in the UK.