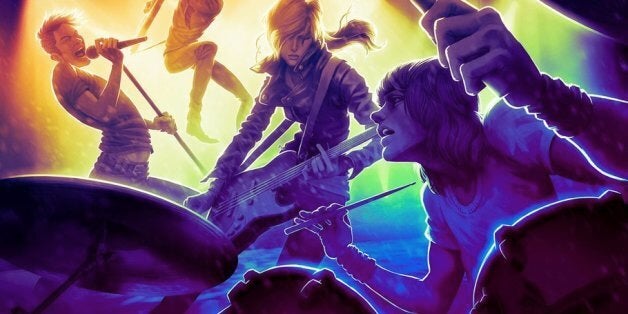 The tyranny of plastic fake instruments is back: Rock Band 4 is happening.
Developers Harmonix announced that the music-themed game would return for Xbox One and PS4 in 2015 -- and that it will retain the same button-drums-and-microphone based gameplay of the original.
Your existing instruments will work, and most of your DLC songs will also transfer, if you have any.
Eric Pope from Harmonix said:
"With every new project, the studio has challenged the perception of what a "music game" can be, and learned a lot in the process. With those lessons under our belt, we felt like we were prepared to dive back into our beloved Rock Band series, and actually push the genre forward. We've landed on a design that doubles down on the core Rock Band experience fans love, while innovating on gameplay in some super exciting ways that'll we'll have more to say about a little later this year."
Rock Band 4 will be the first game in the series since Rock Band 3 in 2010. More details will be released at E3 in June, along with a (rumoured) announcement that Guitar Hero, by rivals Activisionm is also making a comeback.