As humans we spoil three things in this world, our family; ourselves and our pets. Samsung has taken inspiration from the third of these and created what might be the world's most luxurious dog kennel, costing a cool £20,000.
Packed full of the latest technology and taking over six weeks to build, the Samsung Dream Doghouse is the result of a collaboration between 12 designers and fabricators.
As you can see, the kennel is more of a luxury apartment for your poodle with two pods - one for relaxation and sleep, the other for eating and entertainment.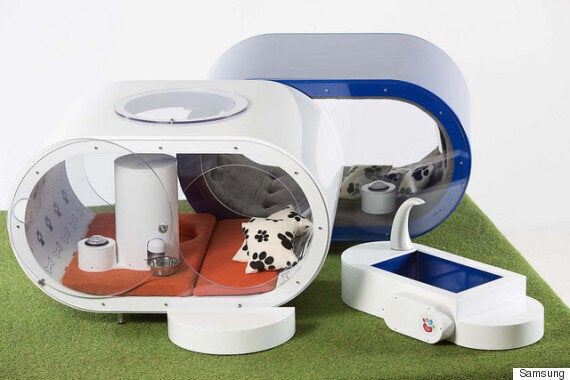 There's also a range of outdoor equipment including a custom-built treadmill with astro-turf surface and finally a hot tub spa so your pooch can take a much needed timeout from all that strenuous tail wagging.
The sleep and relaxation pod at the back has a Galaxy Tab S for video-communication between the dog and their owner (that'll be a brief conversation). While a push-to-woof button will summon the attention of the dog's owner.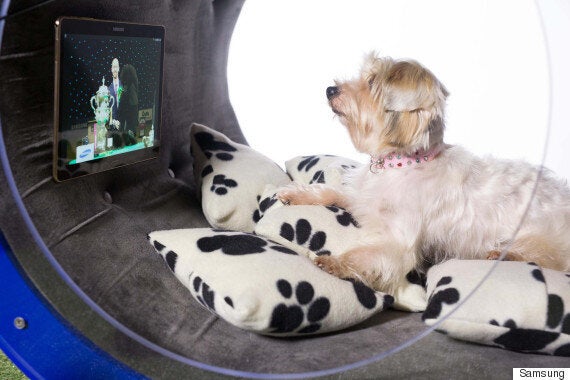 It's hard to imagine the dog actually needing an owner at all however as in the second pod there's a self-service food dispenser that at the push of a paw dishes out some tasty treats.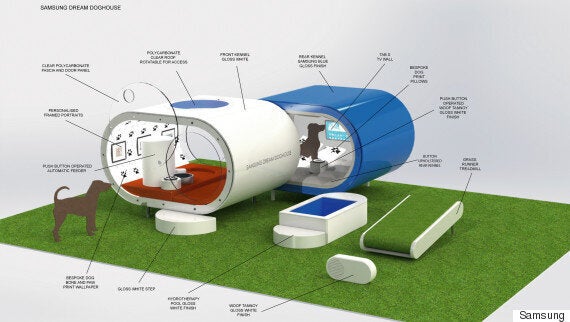 If you have £20,000 lying around and a dog in desparate need of new digs then Samsung's showing off its lavish creation at CRUFTS 2015.