Now that Kim Kardashian is married to one of the most fashionable men in music (or at least that's what he'll tell you), you'd think she'd be wearing only top designer labels - but by the looks of things she's actually sourcing her clothes... on Walford Market.
During one of this week's 'EastEnders' episodes, one dress on Kat Slater's market stall caught some viewers' eyes, when they noticed that it bore a striking resemblance to the number Kim K wore to the MTV VMAs last year.
Just in case your knowledge of Kim's wardrobe isn't as encyclopedic as ours, here she is on the red carpet last summer....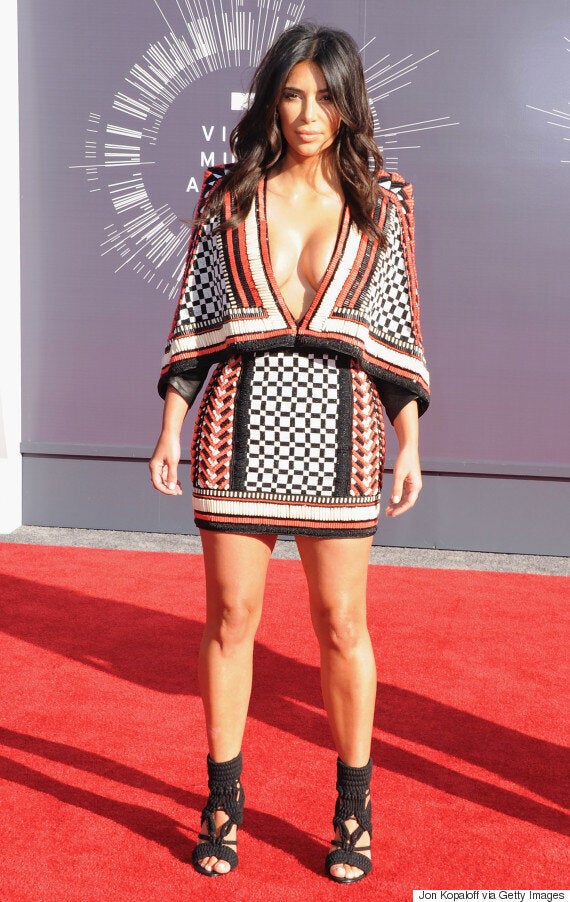 ...and here is the dress Kat is flogging down Walford market.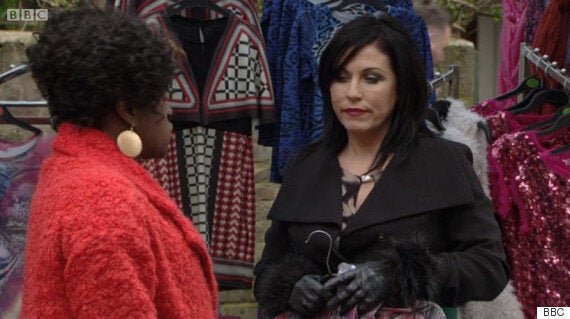 Could it be that the reality star has started buying her clothes at the market in Albert Square? Or is Jessie Wallace's character now just savvy enough to start flogging knock-offs of Kim's dresses?
All we can say is that we hope this is the beginning of a wonderful fusion of 'EastEnders' and Kim K. Within the year, we'll hopefully see Dot Cotton sporting a new platinum, slicked-back 'do and Shirley Carter trying to 'break the Internet' with a saucy photoshoot.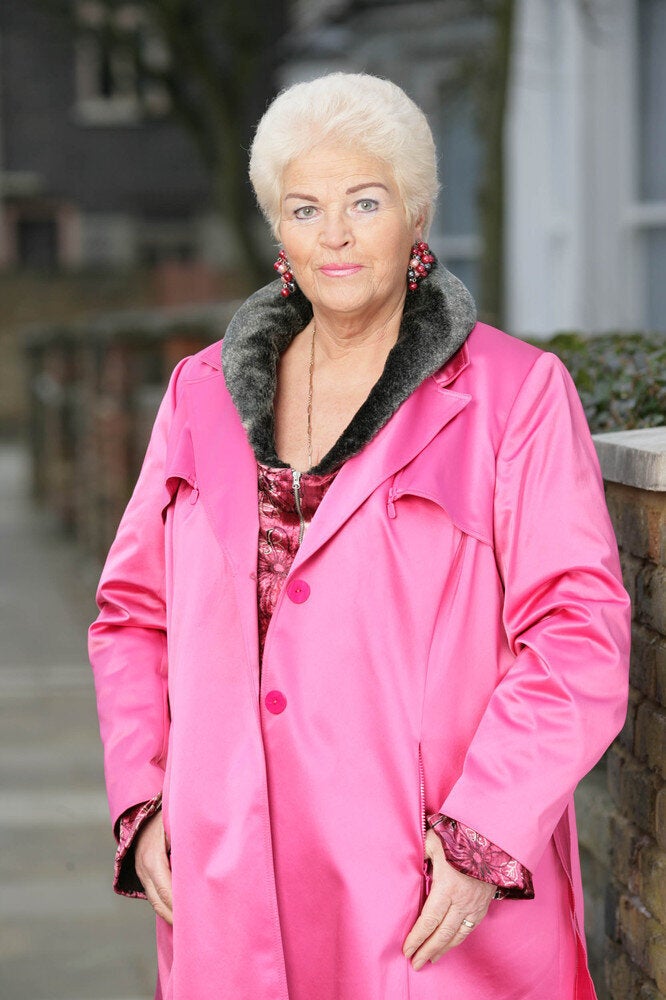 'EastEnders': The Women Of Albert Square