Mary Portas is a divisive figure - not so much Marmite but more like cupcakes. Either you love her, you can't stand her, or you respect what she does but aren't necessarily a convert.
This is generally the sense I get when people catch sight of the book I'm reading - Portas's memoir Shop Girl. "Is it any good?" a lady asks me on the bus.
I'm slightly biased when it comes to Portas - when I reviewed one of her Mary Queen of Shops episodes seven years ago, she actually went to the bother of tracking me down to say she liked it.
As it happens, the book is good. It's best described as a good holiday read: light, fun yet touching insight into Portas's early years. And even if you aren't a fan, it's a wonderful snapshot of growing up in a 1970s working class Irish Catholic family.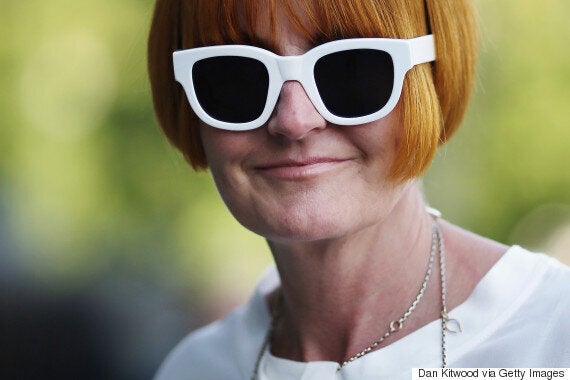 You don't need to like Portas, 53, to be inspired by her. She grafted from the ground up to get to where she is, and on the matters of child conception and LGBT issues, she isn't afraid to speak out. Her wife Melanie Rickey gave birth to their son Horatio, who Portas recently revealed was biologically fathered by her brother Lawrence.
She didn't have to do that, so why did she?
"I feel as a person in the public eye, it's important for me to do that to make it easier for small groups of people who are in the same situation.
"Family today will come in every different shape. People talk about the new normal, and I don't know if it's that, but what we have said is 'gay marriage is legal and acceptable'. So you will see a mix."
Hearing Portas's eloquent tones down the phone, it is hard to reconcile this polished businesswoman who was hired as a retail consultant by David Cameron, with young Mary who would nick sweets, accidentally set fire to things and once got so tiddily at Christmas time during her job as a Harrods display assistant she fell asleep inside the shop window.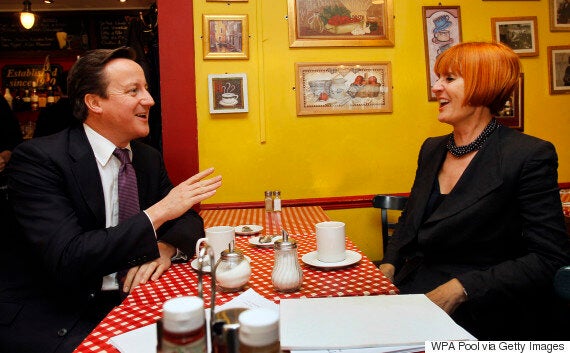 The book charts Portas's life growing up in Watford with four other siblings, and her mum Theresa and dad Sam. Then Mary Newton, she describes the household revolving around her mother - a whirlwind of activity with a cake always at the ready - and her father, a Brooke Bond salesman. Tragedy struck when her beloved mother passed away when Portas was 16.
Though the book is kept to short and snappy vignettes, you sense a lot of deep, dark pain around that time.
After her mother died, Portas was saddled with all of the domestic responsibilities leaving her unable to accept an offer from RADA. Her sacrifice was then rewarded by her father announcing that she and the other kids had to leave because he was selling the family home to move in with his new wife. He died two years later.
The book has a lot of detail, some of it impressively so.
"There are five of us and we have a mad Irish mind where we recall everything," she said, talking about the process. "It was cathartic but also a joy. It wrapped up my love for (my mother), and being an adult, I appreciate what she did looking after five kids and so on. Because this death happened so early, we often referred back to the good times, so those memories were kept alive between us.
"I remember when I first met Mel and all my siblings came to a Sunday lunch and she said she'd never heard so much noise in her life. We always recounted and recalled our childhood when we were together."
Portas's mother believed strongly that education was the root to where you were going to go.
"For a lot of working class and Irish Catholic community, the grammar schools were a saviour," she says. "It was amazing that it opened doors for us. But they didn't understand that there are many shapes the world could take and many jobs people could do. Because I was creative and wanted to perform, my father found that very difficult to get his head round. He was a self-made man. He wanted me to get a job and make some money. But I think he'd be extraordinarily proud."
A brief snapshot of Portas's career: she knocked at Harrod's door until they took a chance on her. There, she met future husband Graham. From there she ended up in Harvey Nichols and transformed the store by persuading them to use younger, fresher designers. By 30, she was on the board.
In 1997, she left to set up her own creative ad campaign agency Yellowdoor (now called Portas), which came about when she had her two children, Mylo, 21, and Verity, 19, because she didn't want to miss out on key moments with them.
"It's the one thing I didn't want to compromise on. When I worked for Harvey Nichols, I always wanted to be home to put my children to bed and make them breakfast in the morning, and have supper with them. I found that moving away from me the more I worked in the corporate world.
"We'd start meetings at 3pm that would go on until 7, just twittering on about nothing. I thought 'I have to get out of this'. I started my business which is a ridiculously stressful thing to do when you've got a two-year-old and a one-year-old but it gave me freedom to balance my life in the way I wanted."
Portas met Rickey a year after her divorce in 2004. Their son, Horatio is two - quite an age difference between her older children.
"In a way there needed to be that (age) gap because when I met Mel, they were 9 and 6," she says. "And those years were really important parenting them and being special to them, and there wasn't another baby coming along. They had wonderful years together. Once they felt this was their family then we had Horatio."
Talking about motherhood the third time round, she says: ""I think what I will give to Horatio that I was unable to give to them is that freedom that I now have. For so long fear drove me; I wanted to protect my child, protect my home because I didn't want to lose what I had lost before. I think that fear is gone and he will have a deeper and spiritual way of being in the way that he is being brought."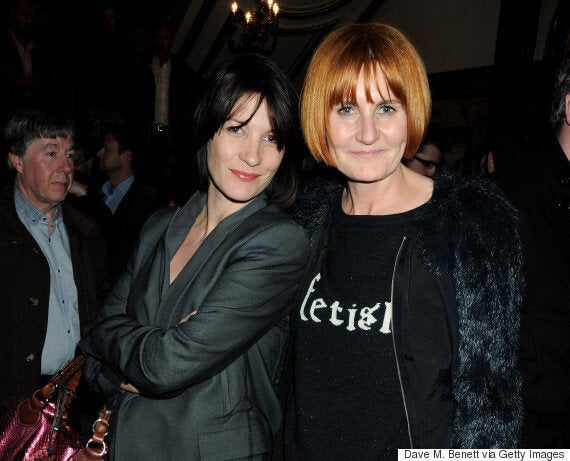 Mary Portas and Melanie Rickey
Portas is handling motherhood in a different way to the Verity and Mylo years.
"One thing I said was 'I'm not going to do the early morning shift' because I didn't want to go back to doing that.
"We have a house big enough that I can sleep in a separate room if I'm filming, lecturing or running the business. Having said that I have spent the weekend looking after him because it's fashion week and Mel has been out so that all went out the window. But we've been extraordinarily lucky with this kid. He sleeps through the night and has done since he was five months old."
Although she passed away a long time ago, the energy driving this mad, happy chaos of Portas's life is her mother. She always wanted to recreate what her mother had, filled with family, shouting, laughter and community - just with perhaps a lot less soda bread.
So in the midst of all this chaos, what is an average week like?
"I'm up at 6.30am and I meditate for half an hour. I go to the top of the house," she says. "Then Melanie and I have coffee while Horatio has his milk and we then chat about what we've got planned for the day. I'm normally on the phone by 8.30 to my MD at my communications agency which is the biggest part of my life and then a couple of days a week I will go in there for meetings.
"She'll say we're pitching for this or I need you to look at this brief and so on. I actually don't manage my diary - it's managed by my PA and the MD. Once a fortnight I do a business lecture so I might be travelling the country and it could be anywhere talking about consumer insights. I also write pieces, then I try and do a couple of hours a week on my charity shops and the development of that. When I'm filming, it's three days a week. I find five days is too much. In my contract I have it that I only stay away one night a week."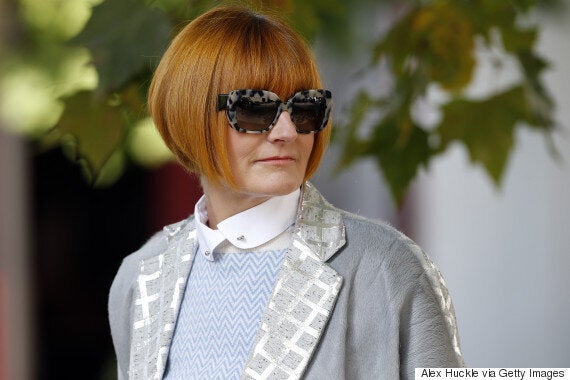 At home, Portas has a nickname: Forrest Gump. Not because she likes to spout Life Is Like A Box Of Chocolates quotes but because she loves to walk.
"My relaxation is walking – I walk the heath a lot with my dog. The other day I wanted to do my final edits, so I'll book a car and go to a tiny place in Wiltshire or Dorset. Honestly, I see the hills and I'm like 'Jerusalem' in my soul. I really find it lifts me. There is nothing in the world like the English countryside. I suppose I was never that different even when I was a child."
She came to meditation in the middle of a very dynamic, wonderful period at work. Things were very exciting, she says, but not deeply fulfilling.
"Mel and I said we'd go on holiday after our busiest period (Christmas) and said we'd do a meditation and yoga retreat but I didn't still understand it properly.
"I then went into the library and picked up Eckhart Tolle's A Whole New Earth and thought, 'So this is what the world is about'. I sat on the beach and cried for about a day. I realised I could let things go and I didn't have to chase things that wouldn't make me feel better or make the world a better place."
She does yoga twice a week. "I'll fit it on days I work from home or I'll walk to the office in Bloomsbury and take the dog with me. I used to run but it's not a good energy source and I need a calmer energy.
"Most nights we have dinner together, I think that's really important and Mel's an amazing cook. Some nights I might go to the theatre and might take one of the kids with me, but I don't like to keep my evenings too packed."
Life with Mel and the kids is good. They were among the first to get married the minute it became legal, and Portas thinks it completely changed being gay.
"I think gay marriage has made it totally acceptable. That was so important. It means that anyone who loves and wants to create a life together can be.
"Therefore it's saying 'you can be married and with marriage comes family'. It's a psychological and subliminal important thought."
So what would Portas tell a young Mary fretting in her room about her future while smoking illicit fags?
"Be good and do your best and the world will look after you. It is the most simple thing, but it is the truth.
"Even when I've had terrible things or press or when I worked in the political sphere I would ask myself 'have I done what was right?'. I would have liked to have taken away her fear."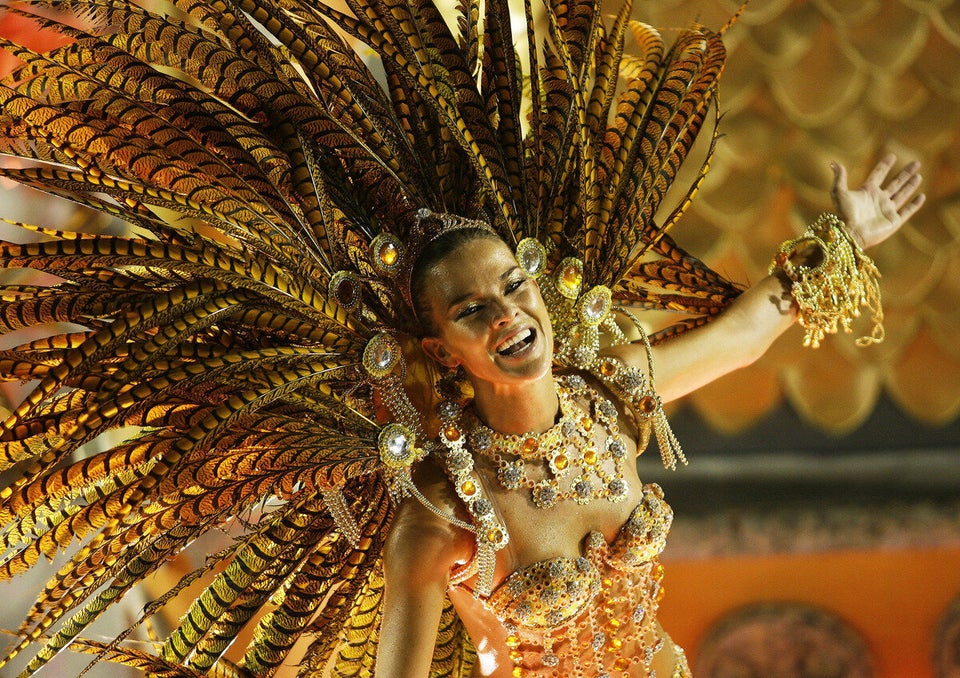 39 Stunning Images Celebrating Women Around The World