Tennis ace Andy Murray gave a rare lighthearted interview on Eurosport Live on Sunday, departing from his usual grumpy style to crack jokes with his fellow players.
But the British sportsman may have taken the banter too far, getting teammate Dom Inglot in a spot of bother with his girlfriend back home.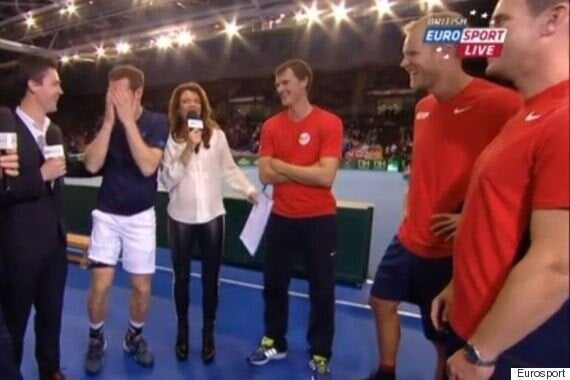 Little did Murray know, Inglot's long-term girlfriend was watching the live broadcast at home.
"You've actually landed me in this," Inglot responded. "Because I actually have a girlfriend who's going to be watching this."
Either laughing at his own joke or caving under severely awkward pressure, Murray broke down and giggled hysterically, offering his apologies.
It's unclear if Inglot was really cheating on his girlfriend or if he was just victim to the British number one's attempts at banter. For his own sake, we're hoping it's the latter.