Paris has opened a manslaughter investigation after Camille Muffat, a swimmer who won gold at the London 2012 Olympics, sailing champion Florence Arthaud and Olympic boxer Alexis Vastine were among those killed while they were filming the European reality show "Dropped".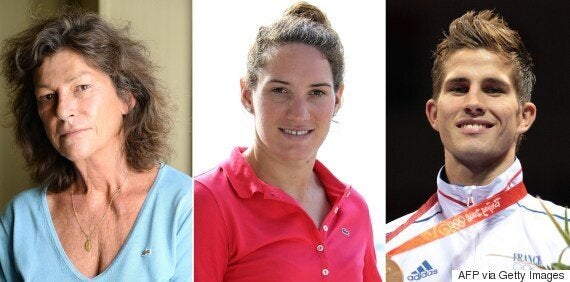 "French sport has lost three stars this morning"
The helicopters apparently collided in midair on Monday, above rugged land in La Rioja province, 730 miles northwest of Buenos Aires, La Rioja Secretary of Security Cesar Angulo told TN television.
All 10 people on board - eight French nationals and two Argentine pilots - were killed.
The three sports stars were household names in France. French President Francois Hollande in a statement that "the brutal demise of our compatriots is an immense sadness."
"I'm profoundly saddened. French sport has lost three stars this morning," said French Secretary of State for Sport Thierry Braillard said on the TV channel BFM TV.
The other victims were Laurent Sbasnik, Lucie Mei-Dalby, Volodia Guinard, Brice Guilbert and Edouard Gilles, as well as Argentine pilots Juan Carlos Castillo and Roberto Abate.
Former France and Arsenal striker Sylvain Wiltord, ice skating champion Philippe Candeloro, former Olympic swimming champion Alain Bernard and veteran cyclist Jeannie Longo are among the other French athletes who took part in the show, but none were involved in the accident.
At just 25, Camille Muffat had won Olympic gold, silver and bronze medals in swimming events, but retired from competing last year "to focus on her personal life", France24 reports.
Described as shy and humble, she started swimming in her hometown of Nice as a young girl. When she was only 15 she shocked the country by beating French Olympic champion Laure Manaudou in a medley event where swimmers showcase several different styles.
She was then inevitably compared to Manaudou as she developed: and turning to freestyle swimming helped her shine in her early 20s, winning gold in the 400-metre freestyle event at London 2012, as well as a silver medal in the 200-metre freestyle and bronze in the four by 200-metre freestyle relay.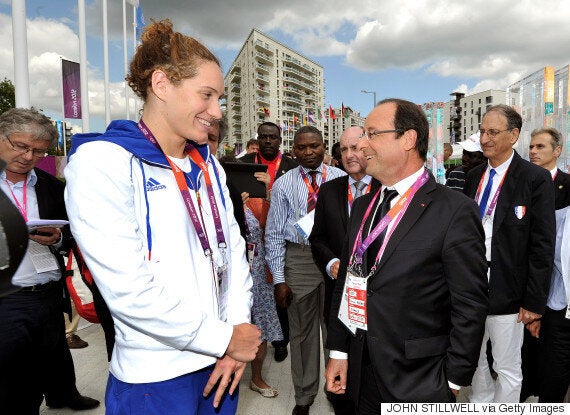 Muffat meeting French president Francois Hollande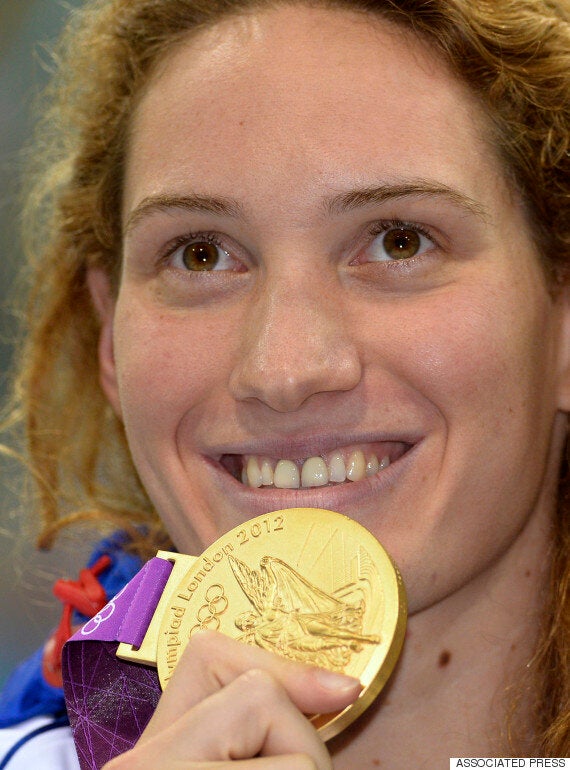 Muffat with her gold medal at London 2012
Muffat's former France swimming teammate Yannick Agnel tweeted just two words when he heard the news: "Not her..."
"She was discreet. But when it was time for a bit of a laugh she was always there," fellow Olympic gold medalist Amaury Leveaux told AP. "French sport has lost a great champion.''
Her coach, Fabrice Pellerin, said in an interview with Le Parisien that Muffat and her family were: "extraordinary people; we need people like them in our country. I tried to go through the training session this morning with the swimmers but it was not easy."
"I'll keep a daily picture of a girl motivated constantly … no waiver in 11 years. Besides that, she was a beautiful teenager then she became a beautiful woman at the end of her career."
"A generation of swimmers who shared moments with her. There are also people of Nice, the city, the mayor … I mean everyone who crossed her path – no-one will forget Camille."
Dubbed the "cursed" boxers, Vastine was twice involved in controversial match decisions. As a young amateur, he was knocked out by Amir Khan in junior championships, and won a bronze medal.
He won a bronze medal at the 2008 Games in Beijing, but his semifinal loss to Manuel Felix Diaz was marred in controversy as he was docked points by the referee in the final round. Vastine broke down in tears after the defeat.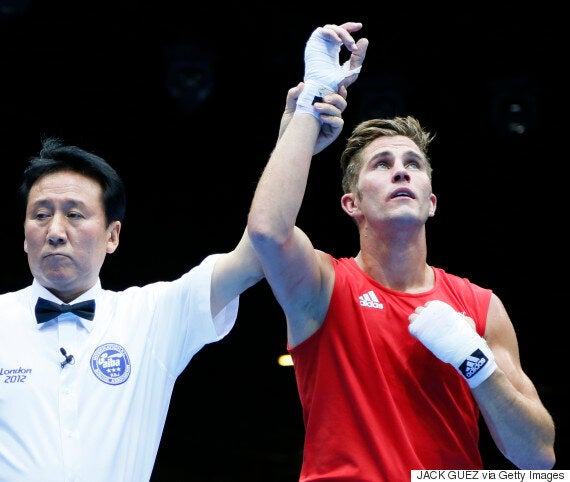 Vastine had been dubbed "the cursed boxer"
In 2012, he then lost in the quarterfinals at the London Games also amid controversy when he drew on points against Taras Shelestyuk of Ukraine but lost on the countback rule, thus missing out on a medal.
Vastine's 21 year old sister Céline, also an amateur boxer, was killed in a car accident only two months before his death.
Described as "endearing" and "a fighter", Arthaud, 57, was one of France's pioneering sportswomen.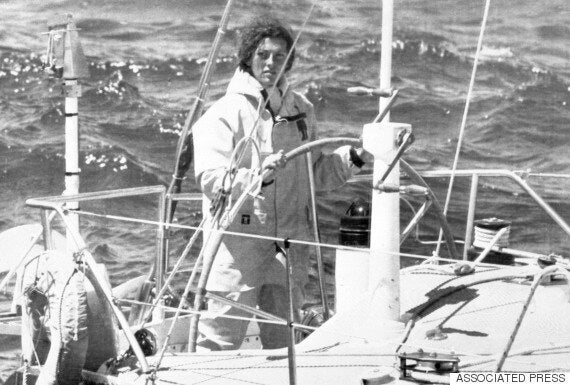 Arthaud on her 15 metre monohull boat called Biotherm, off the Brittany coast in 1979
Arthaud was the daughter of Jacques Arthaud, the head of French publishing house Arthaud. She was a sailing legend in France after becoming the first women to win the Route du Rhum - a solo race across the Atlantic from Brittany and the Caribbean - in 1990. Other leading female sailors such as Ellen McArthur have named her as an inspiration for her determination and courage.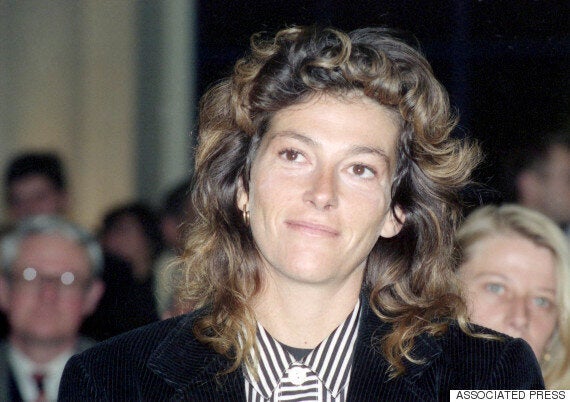 Athaud was a role model for women sailors
"You need character to go out to sea and to win the Route du Rhum as Florence did," said Philippe Poupon, another winner of the Route du Rhum. "She loved the sea. We've lost a big personality. There were many nights spent with Florence, discussions about life. She was very endearing person."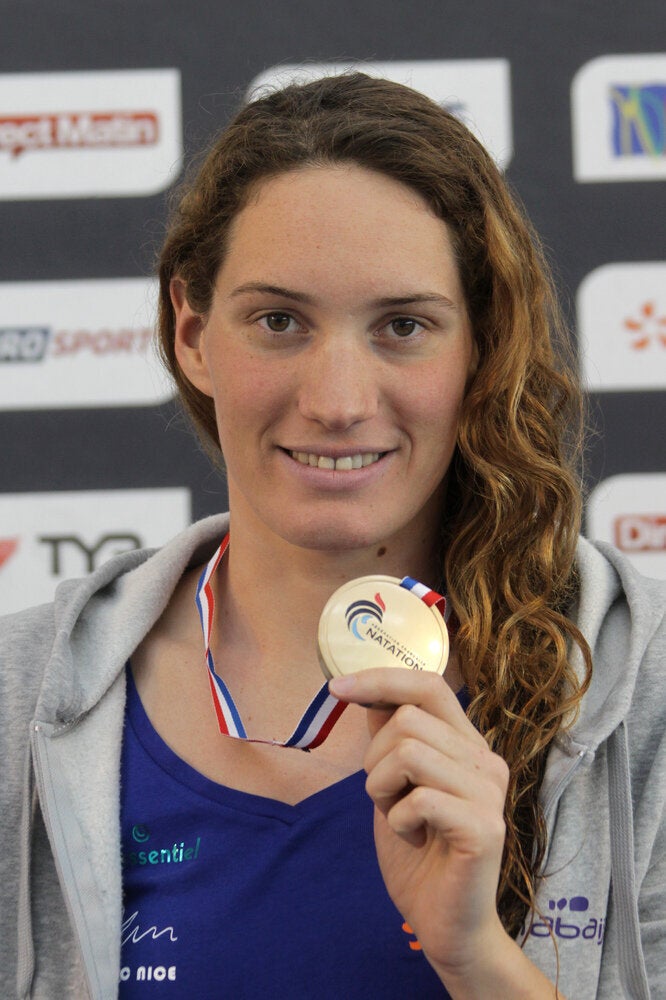 Candidates Of Reality Show 'Dropped'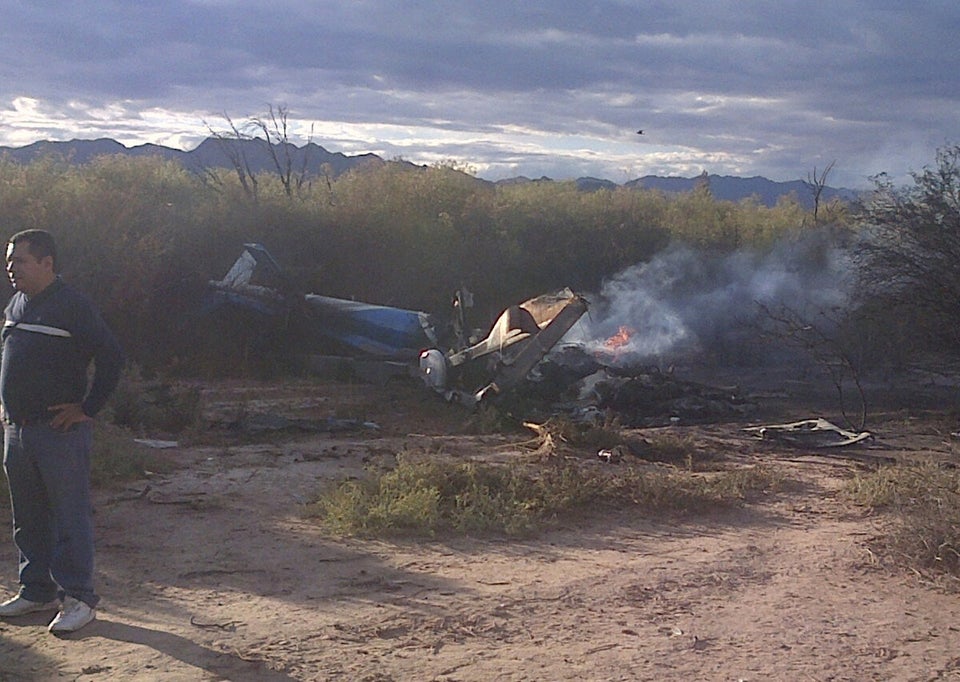 Dropped Reality Show Disaster