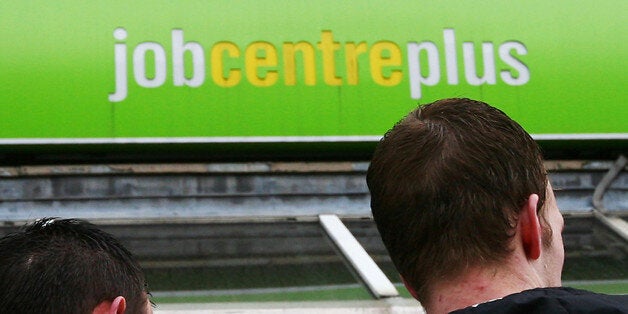 Young people in their twenties and thirties have been hit hardest by the economic downturn, according to a new academic report.
While wealth grew for households aged over 65 between 2007 and 2012, younger households saw their wealth decline following the financial crash of 2008, as they suffered the largest rises in unemployment and the steepest fall in wages of any age group, a report by the London School of Economics (LSE) found.
After allowing for housing costs, typical incomes for those in their twenties were nearly one-fifth lower in 2012/13 than five years before - despite them being the best educated generation in UK history.
The LSE's Professor John Hills found that people aged 25-35 have a "mountain to climb" to achieve the kind of economic security enjoyed by their parents' generation.
Members of the younger age group would have to save £33 a day for the next 30 years in order to achieve the average £425,000 total wealth - including pensions - accumulated by households now aged between 55 and 64.
Professor Hills said: "The generation born in the 1980s did what was asked of it in gaining more qualifications, but has paid the greatest price through the crisis and is now earning much less than they might have expected.
"Their future prospects now depend more than ever on what happens to the wealth of their parents and grandparents.
"But that is very unequally distributed, and so will be who gets help and benefits from inheritance."
The report - released on the same day as a separate LSE study on inequality in London - found that full-time employment fell by 10 percentage points for men and eight points for women aged 20-24 between 2008 and 2013.
Hourly wages and weekly earnings fell fastest among younger workers, with the pay slump affecting not only the lowest-paid under-35s but also those in that age group in the highest income brackets.
Those in the 25-34 age group saw their average wealth dwindle to £60,000 by 2012.
But economic difficulties were not due to a failure to gain qualifications.
By 2013, more than a third of those in their thirties had a degree, and those in their twenties were even better qualified than they had been at the same age.
The new report, entitled Falling Behind, Getting Ahead, concluded: "The crisis and its aftermath have not affected everyone equally.
"These differences in economic fortune and misfortune over the last seven years will form a key part of the social inheritance of whatever government is elected, or re-elected, in the coming general election, affecting the ways society and public policies evolve over the years and decades to come."
For Labour, shadow work and pensions secretary Rachel Reeves said: "This report is yet more evidence that young people have been completely let down by David Cameron.
"Not only have they been saddled with more debt due to the rise in tuition fees, young people have faced the biggest rise in unemployment and the largest fall in wages.
"Labour has a better plan for young people that will ensure the next generation does better than the last.
"We'll give young people who are out of work for over a year the offer of a paid job with training, we'll cut tuition fees and we will offer an apprenticeship to every young person who gets the grades at 18."
TUC General Secretary Frances O'Grady said: "Britain is lucky to have a generation of young people that is so well educated and so hard-working.
"But the government has left many young workers shut out of the recovery and open to exploitation by underpaying employers and over-charging landlords.
"And the Conservatives want to make young people's lives even harder by cutting back social security protection for young workers."
A Treasury spokesman said: "As the Institute for Fiscal Studies have previously said, average household incomes are now restored to around their pre-crisis levels and are expected to grow well above inflation this year.
"The only way to deliver sustainable improvements to living standards is to enter employment, which is why this Government has acted to help young people to enter and progress in the job market, including delivering 2.1 million apprenticeship starts so far this Parliament and supporting young people out of work through the Youth Contract and the Work Programme.
"The poorest and youngest in society have paid the heaviest price for the failures of economic policy that led to the great recession, which is why we must go on working through the plan that is delivering economic stability and rising living standards."
A separate report by the Resolution Foundation thinktank found "a big generational divide" in how living standards have been affected by the downturn.
The incomes of typical working-age households fell by 6% between 2007 and 2011, and have recovered only "slightly" since to reach 4% below pre-recession levels this year, found the report.
But it said that pensioners had experienced "a very different recession" with household incomes rising by 5% between 2007 and 2011 and by almost 10% between 2007 and 2014.
Workers in their 20s suffered wage cuts three times as deep as those over 60, and the triple-lock on state pensions and other protections for pensioner benefits meant that welfare payments for the elderly grew at a time when working-age support was being cut, said the thinktank.
Meanwhile, the report found widely varying experiences of the downturn and recovery in different parts of the UK, with household incomes in the North East 4% higher than 2007, while incomes in Northern Ireland are 4% lower.
The South West and East of England are the next best-performing regions, with incomes currently 2% above pre-crash levels. In contrast, incomes in Northern Ireland, the West Midlands and the South East are still more than 3% below their pre-downturn levels.
Resolution Foundation chief economist Matthew Whittaker said: "After seven years, typical incomes are finally set to return to return to pre-crash levels this year. But with the downturn being felt very differently between generations and across parts of the UK, this break-even moment many not chime with many people's experiences.
"While the economies of London and the South East have fared best since 2008, the biggest rise in living standards has come in the North East - albeit from a low base. A combination of healthy employment growth and a relatively shallow pay squeeze means that incomes across the region are 4% higher than in 2007. In contrast, Northern Ireland, the West Midlands and the South East are still some way off a return to pre-crash living standards.
"This divide has played out across generations too. Pensioner incomes have grown steadily since 2007 and are now at a record high. However, working age households experienced a sharp drop in incomes between 2007 and 2001 and have recorded a very slow recovery since.
"Rising employment, falling inflation and a steady recovery in pay mean that the outlook for incomes in the coming year is positive. But the big variation in experiences between households - as well as the lack of accurate, timely official data - mean that voters will continue to hear confusing and even contradictory messages on living standards that many will struggle to relate to."