Nadja Swarovski is a real gem.
When she's not spending time with her family - the most important aspect of her life - she's growing the Swarovski empire and carving a deeper path for the forever evolving company within the fashion industry.
And when we say evolving, we mean it has come a heck of a long way from simply making crystal swans and trinkets.
Responsible for getting Alexander McQueen on board with the company, the astute businesswoman joined the family business in 1995 - a century after the company was founded by her great-great-grandfather Daniel Swarovski.
Swarovski now sits on the executive board, which she joined in 2011, alongside four cousins - all of whom are male.
Of course, being such a valuable part of the Swarovski business doesn't allow much time for anything else. Indeed, time is quite a luxury. But when we did eventually manage to catch up with her, it was well worth the wait.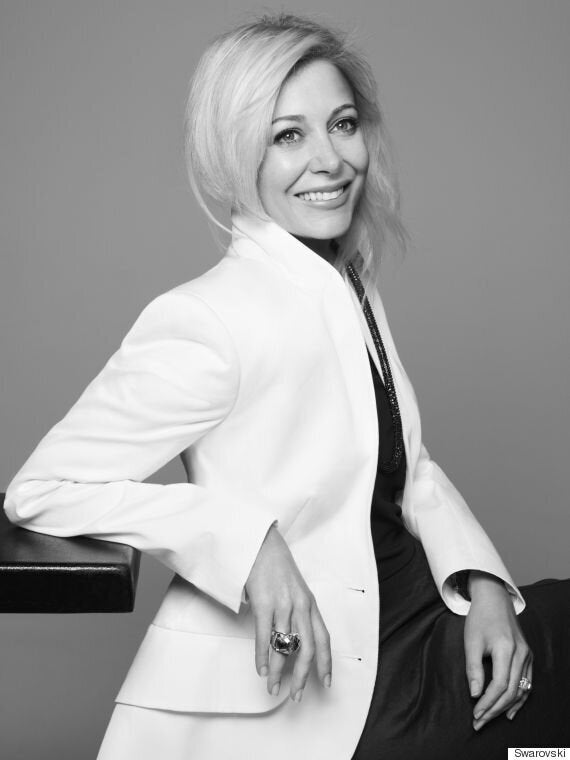 Did you always know that you were going to join the family business?
I always had a strong affinity as a child to join the business but I never really knew I was going to be part of it.
I worked in both the arts and fashion sector before joining the business including at Sotheby's, Gagosian Gallery, Eleanor Lambert Ltd. and Marilyn Evans.
The "aha!" moment came when I was working for Marilyn Evans (fashion PR) in New York City, where I was also representing clients such as Valentino, Trussardi and Missoni who are European family-owned companies.
I thought to myself: "Well we also have our own business based in Europe, that actually has its roots in fashion. So why shouldn't I use my time, effort and energy promoting that family business?"
I started to look at Swarovski New York initially and then I moved to Hong Kong for 18 months, where I worked within every division of Swarovski.
I travelled a lot in Asia for work, visiting the jewellery manufacturing plants in China. And eventually found myself back in New York City, opening a Swarovski showroom.
You've been credited with being instrumental in changing the direction of Swarovski in 1995, what did you do?
Well, part of my mission was to bring Swarovski back to the forefront of fashion.
I grew up with my grandfather telling me stories about meeting with Coco Chanel and Christian Dior and when I joined Swarovski I was like: "Oh my gosh there are no relationships with the fashion industry." That then became my mission and my vision - to work more closely with fashion designers.
The equivalent of my grandfather working with Dior, in my generation, was when we worked with Alexander McQueen.
He was one of the first fashion designers that we supported. He was a young artist that needed financial support so we gave him that, but we also gave him this very glamorous material called crystal.
And it was then that Alexander McQueen was able to demonstrate such a beautiful use of crystal within fashion that had a tremendous impact on the rest of the fashion industry. People wanted to copy him.
Do you think businesses benefit more from having women in them?
Yes, totally. Women can be competitive. But what women also bring to the table is the sixth sense, this extra dimension, the engine of caring.
It also helps if you can actually relate to the product that you're creating and selling.
When you're really busy, how do you manage to find balance in your life? Do you think that it is important?
Yes it is important to have that balance in your life, I think what's very important for any individual to understand is how to charge our batteries. For me, that means to calm down, stay quiet and mentally digest what is going on in the business.
Also it's important to restore the body. Sleeping is great, again that has to be timed into one's schedule and arranged accordingly. If you want to have energy, you have to have sleep.
But it's also good to energise the body through the right nutrition and exercise. I think exercise and actually being out in nature, to me, is one of the greatest things.
Spending time with the children is also really important. It's a great reality check and having a family really puts any kind of critical business issue into perspective.
Are you quite passionate about what you eat?
I am very aware and conscious about the power of the right nutrition, and I think in one's very busy life we need fuel, we need the right fuel, and obviously the right nutrition gives us that fuel.
For example we have established the 'green and healthy team' in our office that we are now rolling out into all Swarovski offices.
This involves more mindful nutrition in our kitchen. So we have an assortment of nuts versus cookies, fruit versus chocolate bars, water versus soda. We want to provide really healthy and energy-boosting options too.
What is an average Swarovski work day like?
The average day usually starts with being woken up by the children, helping them get ready for school, having breakfast with them, then either me or my husband will drop them off at school.
Then I either stay home and catch up with emails and phone calls or go to the office.
I travel a lot of the time too, often to Switzerland, where I usually have meetings from 8:30am to 8:30pm. Or if I'm travelling to New York then I'll be in back-to-back meetings.
The thing is, I try to limit the time I'm away from my children as much as possible, so I'll attempt to pack in as many meetings as possible into one day.
It's challenging, but it works.
What do you do on a day off?
On my day off, I usually go to the gym, have a massage and spend time with my children. I also love exploring London's amazing culture scene.
Your family has always had a passion when it comes to giving back to the community and the wider world. How has that impacted you and how have you chosen to give back?
We started the Swarovski Foundation three years ago.
It's a wonderful official vehicle of Swarovski to give back into the very causes and organisations where there is a cultural angle that we are supporting - whether that's human rights or health-related issues or the environment.
You travel a lot for your work with the Swarovski Foundation – what are some of the projects you're working on?
We are working very closely with Women for Women, which is a wonderful organisation. I am honored to be an ambassador for the charity as it's very close to my heart.
We hope that at the end of the project, the participating women will be stronger, and that they will be empowered to use what they have learned to lift their families out of poverty, teach other women about their rights, and become catalysts for peace and progress in their own communities.
We also have a project with the Swarovski Waterschool in China, India, Africa, and South America just outside of Sao Paulo.
Tell us more about Women for Women International – what inspired you to join and what do you hope to get out of it?
The original founder Zainab inspired me to join as she has an amazing life story and lived with a motto that is truly inspiring.
The way they inspire the women that they support to see themselves not as victims but as survivors is incredible.
The fact that they enable affected women to rebuild their lives is so formidable.
The positive impact that a small amount of support can have is incredible and it is such a honour to be a part of this organisation that's doing such good in the world.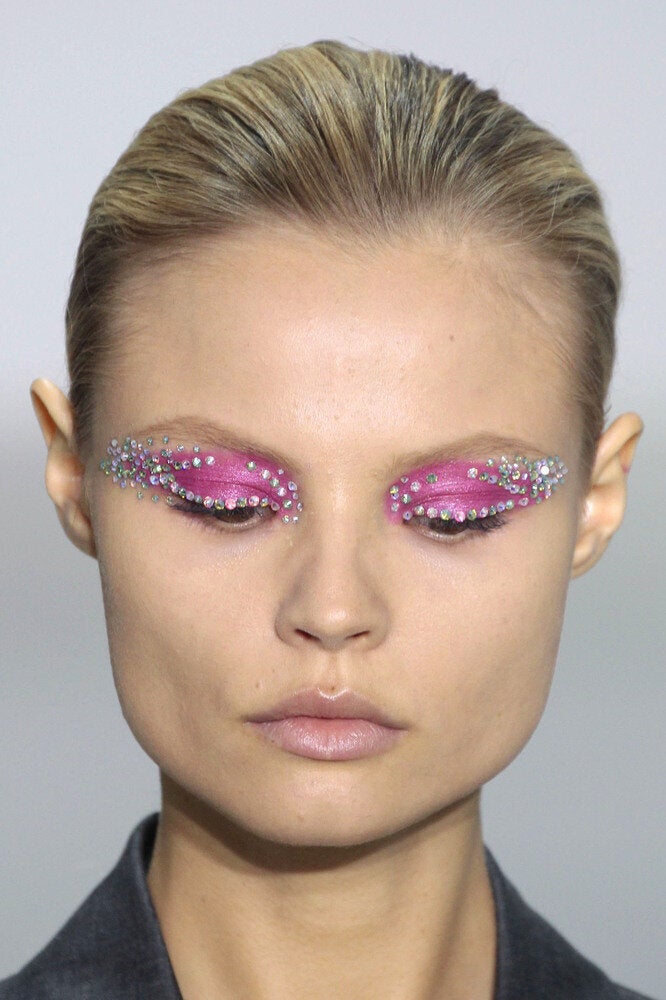 Swarovski Crystal Eye Makeup
Related