Dermot O'Leary's efforts weren't in vain and the 'X Factor' presenter's danceathon raised a whooping £643,336 for Comic Relief.
Dermot's kept his dancing shoes on for an entire day, forsaking sleep and shimmying away in order to raise cash for the charity as part of this year's Red Nose Day appeal.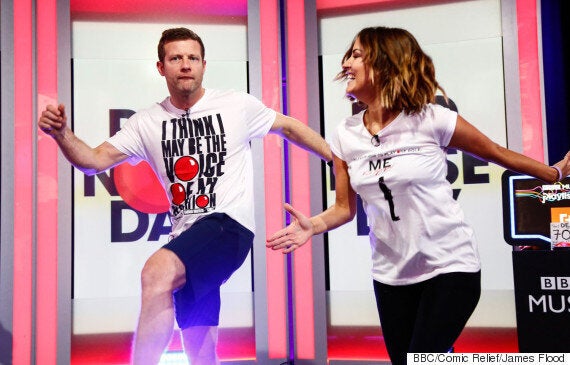 Caroline Flack dropped by to dance along with Dermot
By Friday afternoon, the presenter had tallied up a whooping 113,000 steps, burning 8,700 calories, but he didn't have to do it alone.
The star received visits from a number of his famous pals, and acts such as Rizzle Kicks and Little Mix stopped by to perform a track or two.
The presenter began dancing during Thursday's 'The One Show', but he wasn't exactly feeling confident ahead ahead of the big event.
"I'm feeling awful, I've got no idea," he told Alex Jones. "I rang mum today, because I thought she was in Ireland, and when I put the phone down I thought – 'That was quite rude'.
"She said 'Well you know, you're not the best dancer, but we're still all behind you. You were never gifted with it.' That was about three hours before I came here, that's a great team talk!"
The 2015 Red Nose Appeal broke all previous fund-raising records, and also pushed the charity's all-time total funds raised past the £1 billion mark.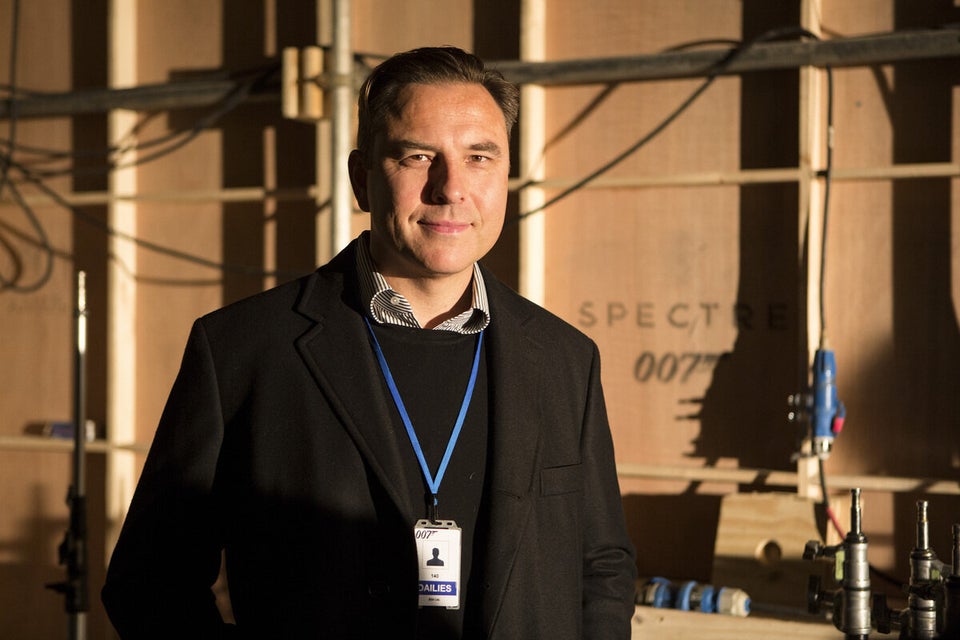 Comic Relief Red Nose Day 2015
Related