Muslim fashion designer Frida Deguise has taken a stand - or, more accurately, a catwalk - against racism in the fashion industry.
'I'm a fashion threat, not a terror threat,' read the slogan emblazoned across the 37-year-old's t-shirt as she strutted down the catwalk at the latest show for her ROXCII fashion label.
Deguise felt the need to make the fashion statement after years of being judged for wearing a headscarf.
"I wore the T-shirt because I want people to judge me on my talents, not my looks. I am always judged on my appearance first, 12 years in the industry I was just so over it," Deguise told HuffPost UK Lifestyle.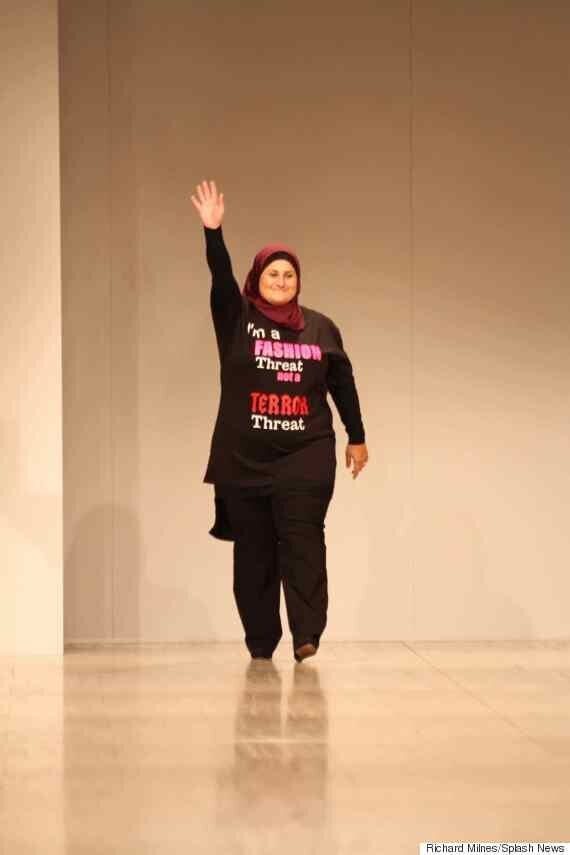 "Have I experienced racism? Of course! Five years ago I would have said just a few times, but back then I was naive and I didn't want to offend anyone.
"Now I don't care less if I hurt anyone's feelings. It's like if you're Muslim, people feel they have the right to suppress you. No more I say!
"Before I went on stage, I shit myself, I wasn't going to wear it! I had an argument with my friends and my husband. Then I just said, 'Stuff this. This is for every Muslim in the world that has experienced racism'."
On the night of Deguise's fashion show, she was chatting to another designer who asked whether there were any strapless gowns in her show, or if all of her dresses were covered up.
"I made him repeat the question three times because I didn't understand it," explains Deguise. "Then I said to him, 'Do you think I design Islamic clothes because I'm Muslim?' He replied 'yes' .
"Then when he saw my collection we just couldn't stop laughing. He felt like a idiot and I laughed with him to soften the blow."
Deguise has also been designing dresses for the Miss Universe competition for nearly six years.
"I think at Miss Universe I copped it the most. At one of the events I was asked if I was the caterer and on all the promos I was cut out of the shots.
"I've learned now to work hard on my label ROXCII and the rest can just follow. It wasn't easy getting to where I am. It's taken years and I still have so much further to go. I have been travelling for two years trying to wholesale my line and it's hard when your Muslim, only a few will give you a go."
You can find out more about Deguise in the video below.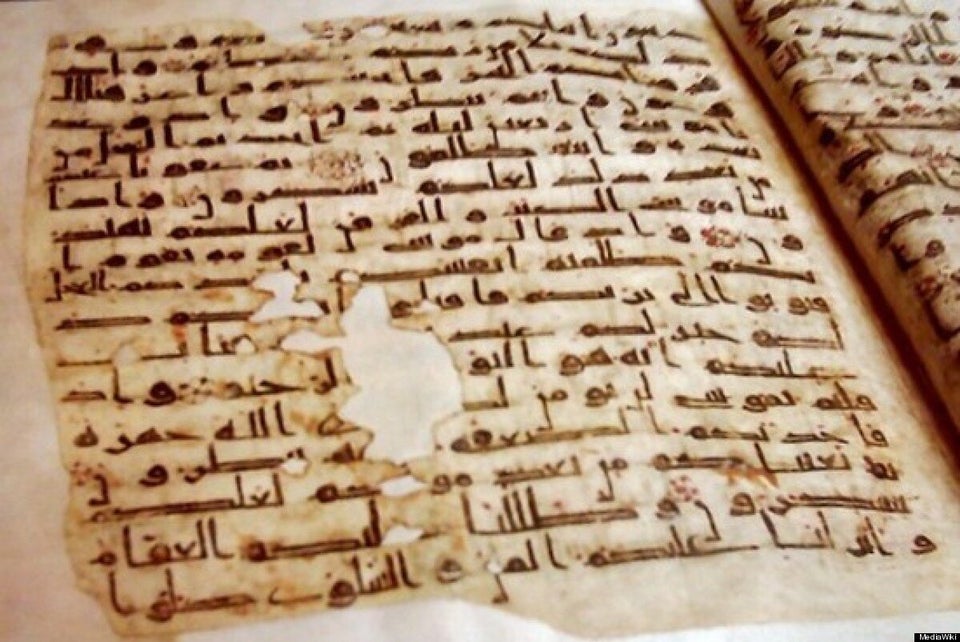 10 Muslim Women You Have To Know