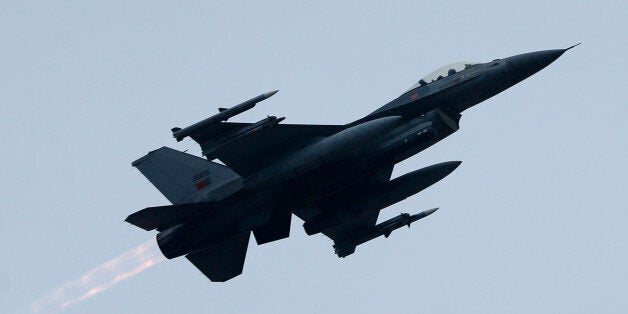 The US Air Force has fought a brutal and totally, utterly make-believe war across a 1.3-million square mile theatre of virtual battle.
The 2015 Red Flag event - a regular mock battle designed to help US forces and units from allied forces gain up-to-date experience without the threat of actually killing anything - will be the first to include "virtual" units taking part via advanced simulators.
Red Flag events feature friendly forces (Blue Flags) taking on evil Reds across all levels of the military.
The United States Air Force Warfare Center, which hosts the events across 15,000 square miles of space in Nevada, said that the move to including virtual as well as real-world forces will help it expand in scope and complexity.
Hundreds of military participants will use simulators of the type pictured below to provide ground surveillance, targeting and other operational help to real pilots and warfighters.
"The benefits to the warfighter of integrating 'virtual' into Red Flags are that it allows us to bring in more of the combat-realistic threat envelope, and we're now able to maximise the air tasking order with the most amount of 'Blue Forces' in both the virtual and live sides of a joint air operations area that is 1,200 by 1,100 nautical miles, compared to the Nevada Test and Training Range which is about 100 by 100 nautical miles," said Lieutenant Colonel Kenneth Voigt, 505th Test Squadron commander.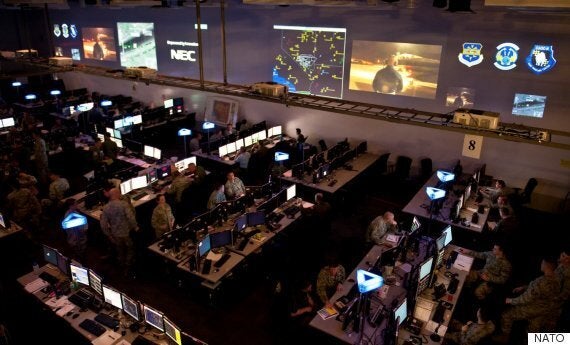 Above: Airmen participate in the live, virtual, constructive portion of Red Flag 15-2 at the Combined Operations Center-Nellis on Nellis Air Force Base
He added that real Patriot Missiles will be used in the sessions, along with virtual ones — which will become the norm, given that each missile costs $1 million to produce.
"What we're going to do is take a virtual Joint Stars, or VSTARS, to pick up movers - live trucks on the range - and broadcast that to live strike assets, F-16 (Fighting Falcons) or F-15 (Eagles), to go employ on a dynamic target mission," Voigt said. "The Nellis Test and Training Range personnel on the range are a crucial partner for LVC integration. The ability to track and send location data to the VSTARS is due to their experts."
Col. Jeffrey Weed, 414th Combat Training Squadron commander, added:
"I think over the course of time, if it can adequately replace the live play we'll save money. But from the Red Flag perspective, this is about advanced training and the more opportunities we give aircrew, Patriot operators and Joint Stars teams to participate and learn to fight together, the better off our forces will be," Weed said. "And it's that training focus that's driven us to this LVC arena in great detail."
Popular in the Community