A young female has been named UK Young Scientist of the Year after winning the nation's prestigious National Science & Engineering Competition.
Sarah Sobka, 17, from Sheffield High School has been crowned the UK Young Scientist of the Year for her project aimed at helping people who suffer from Cystic Fibrosis. The disease, which affects over 9,000 people across the UK and with many strains of the disease there are still no drugs available.
Speaking of her win on the day Sarah said: "When the name of those people who were 'Highly Commended' were called out, I thought it would be amazing to have been chosen as 'Runner Up' but I still had not contemplated the idea that I might have won.
"I was absolutely shocked to even be in the top five, so to have won the UK Young Scientist of the Year award is an amazing feeling."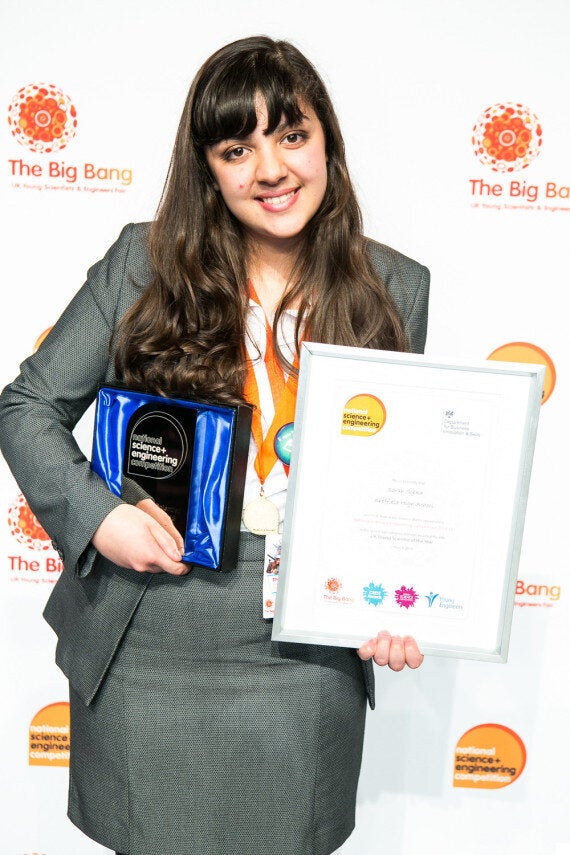 Sarah's project examined a drug called Lubiprostone, commonly used to treat women with Irritable Bowel Syndrome. Her project aimed to see whether any of its characteristics could be applied to create new and more effective drug treatments for Cystic Fibrosis.
"When I first applied I had no idea where the project would take me. The National Science & Engineering Competition is very prestigious, but it was mainly the opportunity to display the project I had spent a month working on in the summer, which is what drew me to apply.
"Cystic Fibrosis affects over 9,000 people in the UK and working on the project has made me really passionate about trying to find better treatments for those affected, so it meant a lot to speak about it to people and to hopefully continue working on this project in the future."
The results were announced at The Big Bang UK Young Scientists & Engineers Fair, which was also attended by the Prime Minister. Sarah impressed her way to the top honours after coming face-to-face with top celebrity judges and showcasing her project to over 75,000 visitors at the science and engineering show.
This competition this year was the most competitive to date, with more than 2,000 entrants whittled down to 202 projects that were invited to the Fair to compete for the prizes. As the winner, Sarah will win £2,000, a trophy and an experience prize.
Imran Khan, Chief Executive of the British Science Association said: "Now in its eighth year, our contest has become renowned for recognising, rewarding and inspiring thousands of talented youngsters in all areas of science, technology, engineering and mathematics."
The National Science & Engineering Competition is an annual event open to pupils aged between 11 to18. The competition gives participants the chance to compete for top prizes and international experiences worth over £50,000.