Cindy Crawford's husband Rande Gerber has made an unexpected revelation about his wife, stating that she once hopped into bed with George Clooney.
Rande and George have been close pals for years, and they even run their own tequila business, Casamigos, together, but on this occasion, Cindy and George ended up a little too close together.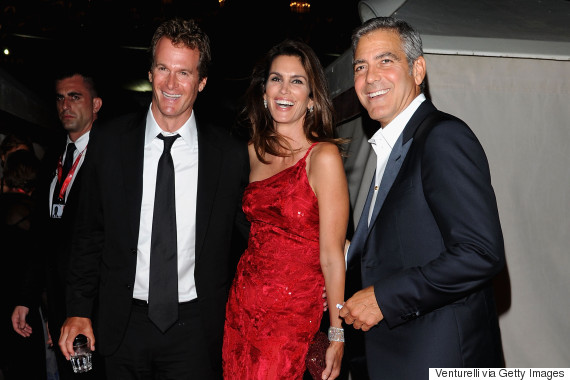 Rande, Cindy and George
Rande and George often enjoy a tipple or two together, and when they have one too many, the actor often crashes at his friend's house.
However, on one occasion, George didn't make it to their guest house, and "crashed in the main house". You know, because we all have spare houses for our slightly tiddly friends.
"When we got in, the kids were in bed with Cindy, so I took one of their rooms and George took the guest room," he explains to the Evening Standard.
"Then Cindy woke up at 3am and she saw that the alarm wasn't on. So she just checked one of the bedrooms and she saw me passed out on the bed with motorcycle boots still on and my head squashed against my phone.
"And she got into bed and started rubbing my back. And then I turned round, only it wasn't me. It was George.
"Cindy shrieks: 'Oh my God!' Then George shrieks, 'Oh my God, did I get into bed with you?'"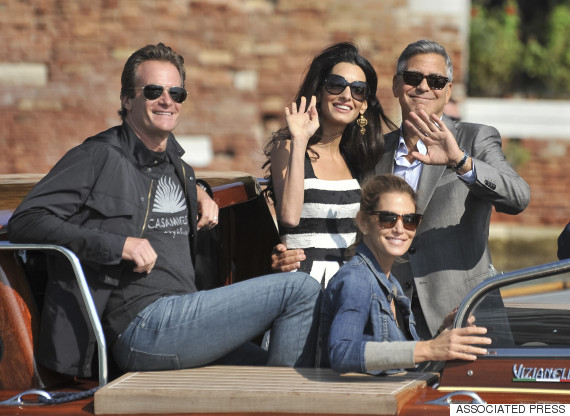 The two couples arrived in Italy together ahead of George and Amal's nuptials
Rande and Cindy were among the guests when George married Amal Alamuddin in Venice last year.
Rande was one of George's many best men, and the pair even flew over 100 cases of their tequila to help get the post-wedding party started.
Since the marriage, the two couples have continued to spend a lot of time together, spending Christmas in Mexico, and attending a number of awards ceremonies.
LIKE US ON FACEBOOK | FOLLOW US ON TWITTER