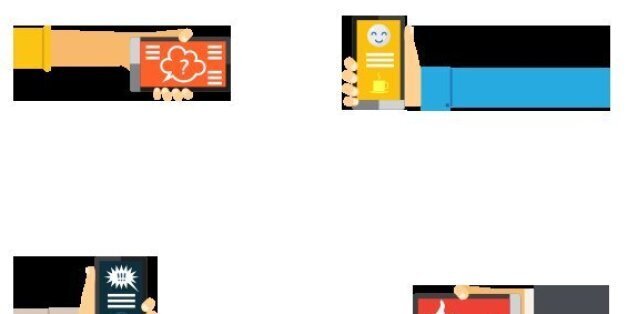 The Samsung Galaxy Note 4 - heralded as the "king of the phablets" thanks to its beautiful design, ultra-crisp screen and amazing storage capacity - appeals to our aesthetic, practical and tech-geek sides all at once.
Which makes it the perfect tool to help us uncover not just how obsessive we are about our smart phones, but what kind of obsessives we are.
With so many features - like the S-Pen, the rich super AMOLED Quad HD ultra-sharp screen, the perfect front-facing 16-megapixel camera for selfies and plenty of space for your favourite movies, TV shows, photos and music - the Note 4 is a great option for so many users, so this quiz finds out just what kind of phone user you are.
Are you addicted to your phone to the point where it's almost become an extra appendage? Do you love mastering the perfect pose for total #selfie domination and then analysing your favourite pics with all of your friends on social media?
Or maybe you like using your phone as a business tool for taking quick notes on the go or brainstorming your latest sketch? Perhaps you're even the type who's more likely to forget where your phone is and spend several hours searching for it (thankfully the Note 4 has a long-lasting 2-day battery life for when that happens)...
Find out what your phone style reveals about you with our quiz below.