The private space company SpaceX has decided to take its archive of photos into a brave new world — that of Creative Commons.
The photos are stunning, including shots of its launches and even a satellite falling into orbit taken by a robotic camera.
The move brings SpaceX almost into line with NASA, which — as a government agency — automatically places its films and photos into the public domain. While SpaceX didn't quite go that far - despite calls from many in the press - it does allow new audiences to observe its undoubted progress for the first time.
Here are some of our favourites.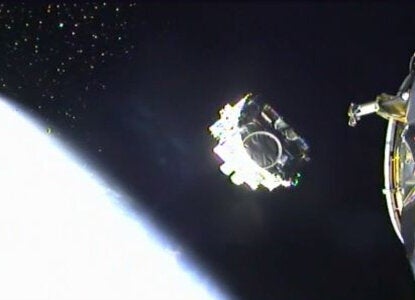 SpaceX: The Best Pictures
Popular in the Community