Yik Yak is the social phenomenon you've never heard of. You will though, not least because you're reading about it now.
Available as an app or online it's a community-focused network that allows people to anonymously post thoughts, information on what's going on and general musings.
Each post you make is sent to a localised net of people in the surrounding area. It can then be rated up or down by the community.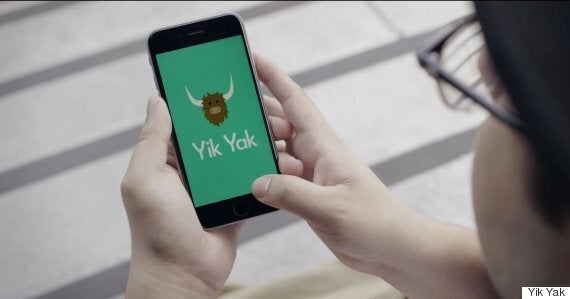 The idea is that -- at least in colleges -- young people who are looking to form social groups can feel at ease doing so without worrying about any of the social stigma that comes with actually doing it in person.
There is always a concern of course with anonymous chat apps like this that they can be turned against other people and while Yik Yak hasn't seen any major cases of this yet it's a risk that's very real.
Creating a community noticeboard for your iPhone isn't anything new, Facebook, Foursquare and others all allow you to choose localised content. It's the way that Yik Yak does it that's making it so appealing.
By adding anonymity and the ease of use that comes with services like Yo or Snapchat, Yik Yak is as easy to digest as it is to contribute.
Should you give it a try? Well it's available now to download and while the UK is still waiting for its big boom, there's plenty of content on there and if nothing else it's a social experiment that's worth trying out.