The campaign to get Jeremy Clarkson back presenting 'Top Gear' has cranked its publicity up a notch, by driving a tank to the BBC headquarters.
Photos from the scene show the faux Stig brandishing a box with 'One Million Signatures' written on the side, to mark the petition's upcoming landmark, while another shows him sitting on the cannon of the tank.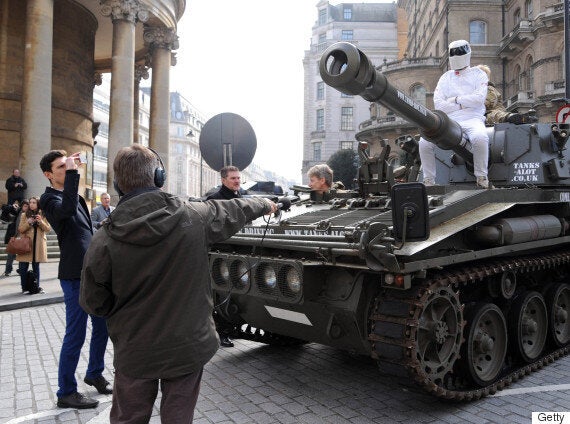 The fake tank arrives at the BBC
The BBC insisted on Thursday that they would be giving no further comments about Jeremy's suspension from 'Top Gear', issuing a statement which reads: "Following last week's suspension of Jeremy Clarkson, Ken MacQuarrie is now considering the evidence and will report to the Director-General on his findings next week.
"Once this has been considered, we will set out any further steps. The BBC will not be offering further commentary until then."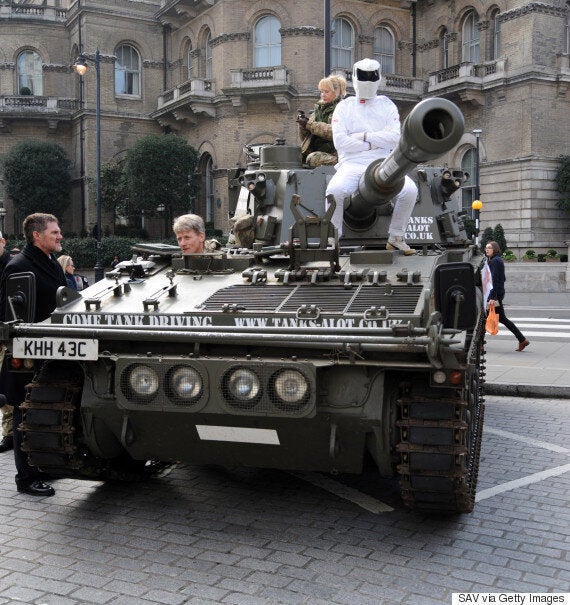 The 'Stig' outside the BBC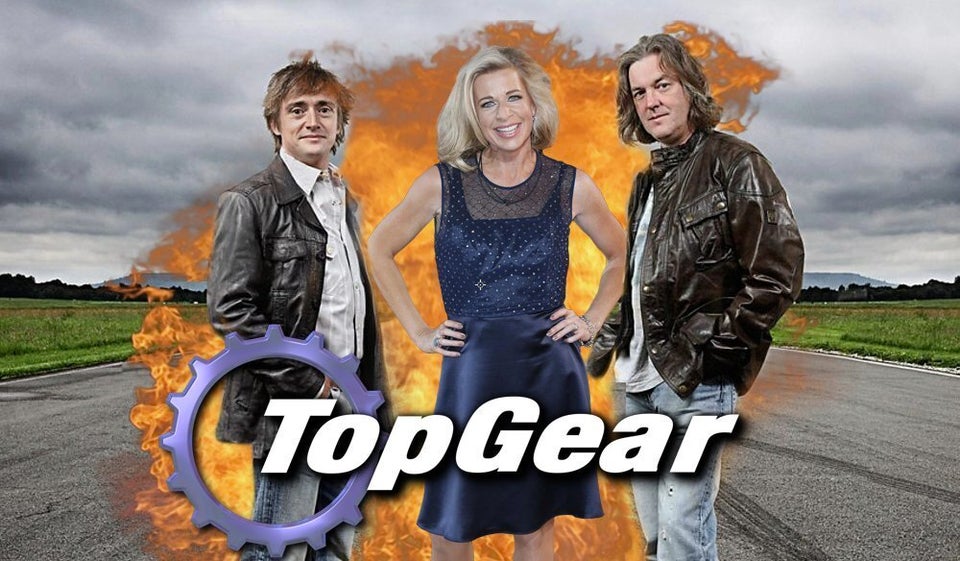 Who Could Replace Jeremy Clarkson On 'Top Gear'?