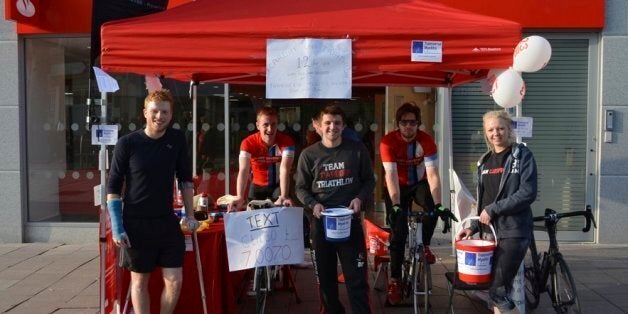 A Cardiff University student ran for 140km in a week with a broken hand and an infected foot to raise money for his paralysed brother.
His brother Jonathan, 19, who uses a wheelchair, caught Transverse Myelitis virus, an inflammatory disease causing injury to the spinal cord when he was six months old, leaving him paralysed from the lower part of his body.
A fundraising event called the Iron-Man Circuit, which took place last weekend, involved running, cycling and swimming. However Chris injured his hand a few weeks before the event and could not take part. His foot also got infected while he was running and so he decided to run half marathons every day for seven days instead.
The finance and banking student told The Cardiffian: "I did it before my lectures and so I got up at five o'clock every day for a week to run."
He said: "It was for my brother and because I had already got donations I couldn't stop doing it."
Each year on estimate there are no more than 300 new cases of Transverse Myelitis in the UK, causing an inflammation of the spinal cord.
Nearly 50 participants from Cardiff University triathlon club took part in the Iron-Man Circuit event raising £2,400 on 18 March. Chris and the club also did 12 hours of cycling on exercise bikes in front of Santander's branch after teaming up with the bank.